Group Departures and Ladies Trekking
To learn all about our Ladies Trekking week 2013 and Ladies Trekking Virtual Club click here!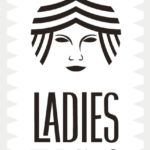 SCHEDULED GROUP DEPARTURES
For those who would like to climb Mt. Kilimanjaro and who are traveling solo or with just a few people, an economical (and fun!) way to do this is to join one of our scheduled departures. Shira Route – 8 days/7 nights on the mountain
Contact us  for detailed itineraries, availability & pricing
KILIMANJARO SCHEDULED GROUP TREK – SHIRA ROUTE
8 nights including hotels, Sunday to Sunday, 8 days / 7 nights on the mountain
Route Description
Join us on a legendary trek of Africa's highest and most famous mountain. This special route combination is the by a wide margin the least-used route on Kilimanjaro, getting you far away from the madding crowd.  The trailhead is at high elevation, and thus we start slow and easy on this route. The trail begins on the Shira Plateau, and the hike across the plateau is said to be one of the most stunningly beautiful hikes in Africa. After crossing the plateau, we leave the tourist trails and head off across the north side of the mountain, facing Kenya and the famous Amboselli National Park. The spectacular hike along the northern circuit affords opportunities to see some animals; possible elephant, buffalo, eland, and signs of many other animals. Along this way we won't see other tourists, only following cairns which signal the route. For the first five days we traverse the plateau valleys and ridges of mountain between 12,000' (3,650 mt.) to 14,000' (4,265 mt.), and on day 6 the trail reaches the northeast side of the mountain, cresting the saddle between Mawenzi, the second highest peak of Kilimanjaro (16,893' (5,149 mt.)) and Kibo. From here we trek to the Outward Bound camp before departing for the summit. This trek is designed to get you closer to nature, and to benefit from plenty of acclimatization time early on in the trip. It's the most diverse and complete 'grand traverse' of Kilimanjaro from west to east, on what are by far the most remote trails. The accommodation is in mountain tents and dining is in our mess tents.  Toilet tents with convenient and sanitary portable flush toilets are set up at all camps. The night before the trek starts is at a luxury lodge just outside Arusha.
2012 dates: Twice per month, 9 days (Friday to Saturday)
9 – 17 March (full moon 8-Mar)
22 – 30 June
6 – 14 July (full moon 3-Jul)
27 July – 4 August (full moon 2-Aug)
10 – 18 August
24 August – 1 September (full moon 31-Aug)
7 – 15 September
21 – 29 September (full moon 30-Sep)
5 – 13 October
14 – 22 December
Total package length is 9 days & 8 nights (Friday pm to Saturday pm) including 7 nights camping on the mountain + 1 night Half Board (dinner & breakfast) at the Arusha Safari Lodge (one night before the trek)
Note: Minimum 3 climbers to guarantee the departure, but groups of 2 climbers are accepted with a supplemental cost
Email us for a detailed itinerary, availability & pricing