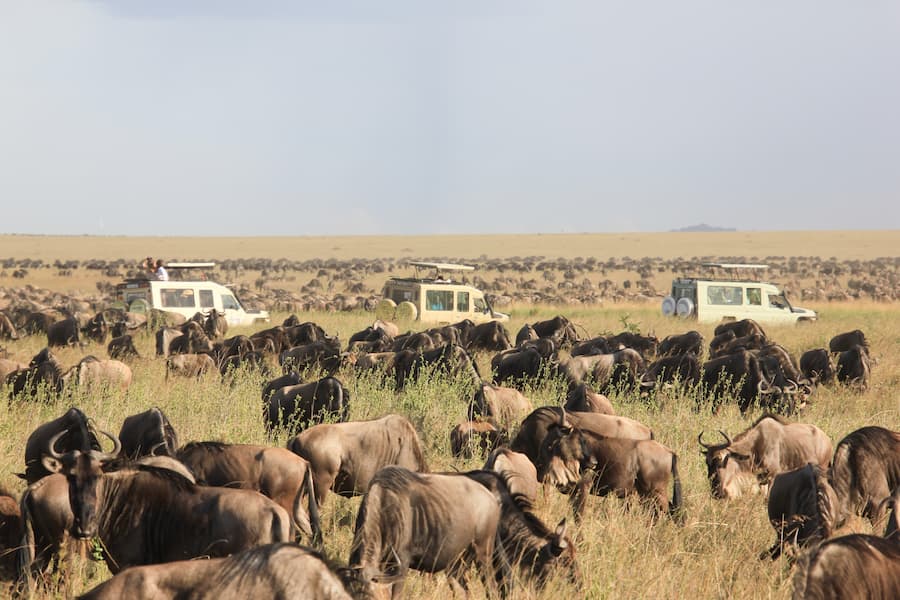 Is there a best time to go on safari in the Serengeti? You can travel to Tanzania all year round, but the best time to go is a personal matter, based on your personal circumstances and preferences.
Before booking, take the following factors into consideration will help you decide. Look at your budget, availability of preferred accommodation, migration and animal "seasons", time of year, weather, and whether you prefer to travel during the peak or quieter seasons.
Mid-December to March
The calving season spans from mid-December right through to March. Within a three-week period, around half a million wildebeest will give birth on the plains of the South Serengeti. They are joined by zebra foals, elephant calves, lion cubs, and much more.
Also known as the green season, the plains provide plentiful water and food, making it easier for the animals to raise their young.
All this new life attracts predators, which brings a lot of drama on the plains, as cheetahs, leopards, and lions chase, ambush and take down their prey.
As far as seasons go, this is one of the quieter ones as there are fewer travellers, which means you can enjoy a more affordable trip with less traffic in the parks.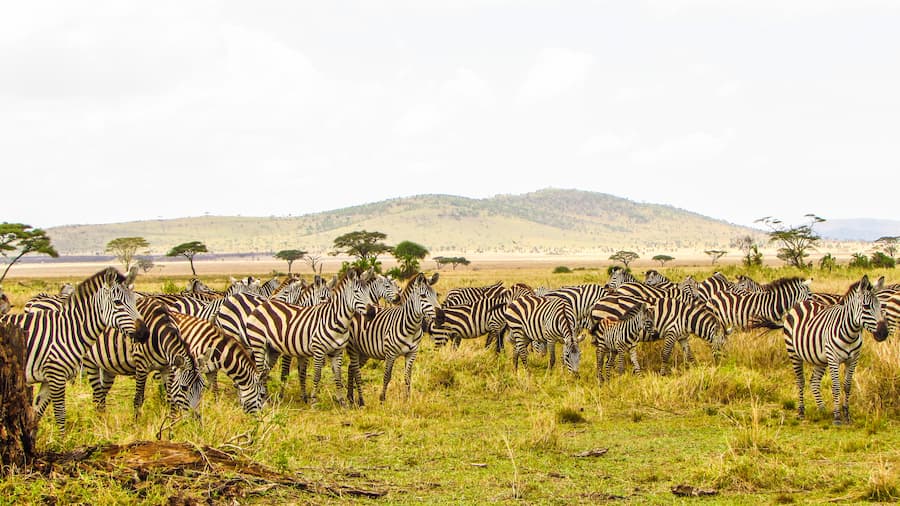 April to June
The annual mass breeding event for the Great Migration wildebeest is called the rut. Thanks to the green season, well-fed bulls lock horns across the plains as they compete for territory and mating prospects.
Travellers during this time are also more likely to experience more intimate wildlife sightings because the herds are more spread out and there are fewer tourists around. April and May are traditionally the rainy season and are also the months with the most affordable accommodation options.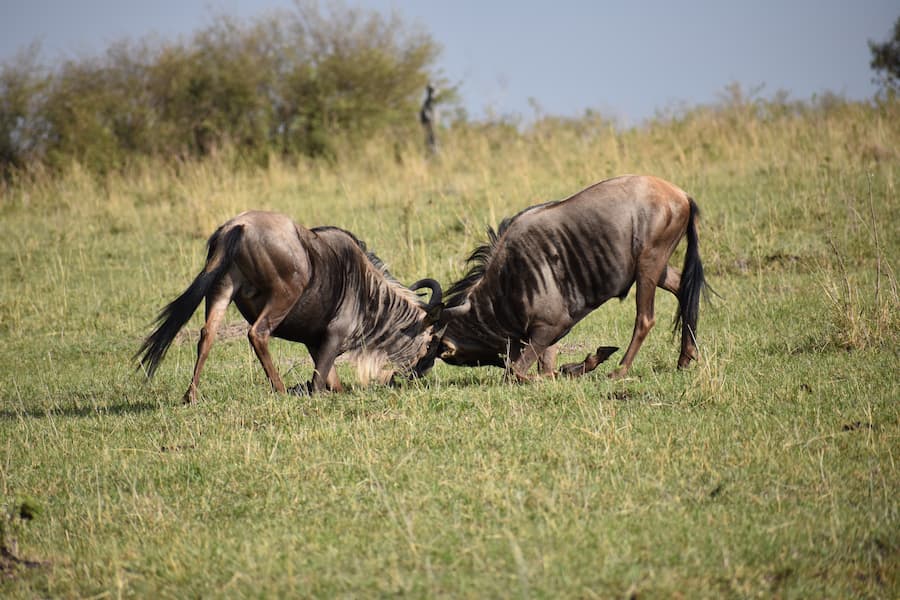 July to October
This is the dry season, the plains have dried up and wildlife gathers closer together at the remaining watering holes. This higher concentration of wildlife makes for easy viewing. Water sources are shared by grazers and predators alike and you stand a better chance of seeing dramatic chases and takedowns.
The herds move north as food and water grow scarce, leading to hair-raising water crossings across the Grumeti and Mara rivers. This is one of the busiest time in the Serengeti with lots of jostling at the rivers to watch the crossings. Availability of preferred accommodation may be hard to find due to the number of tourists in the area so please remember to book well in advance.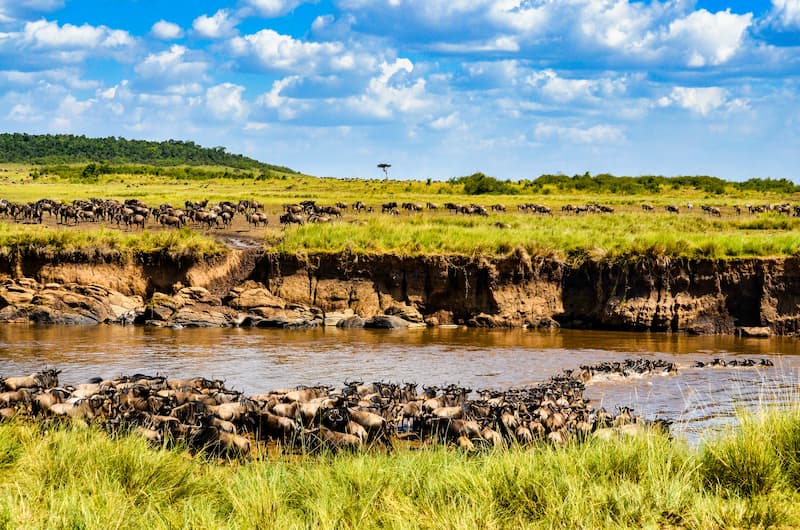 November to mid-December
This month and a half welcomes the short rains to replenish the landscape and is the start of the green season. With over 500 bird species, this is the best time for birding as many migratory species move back into the area.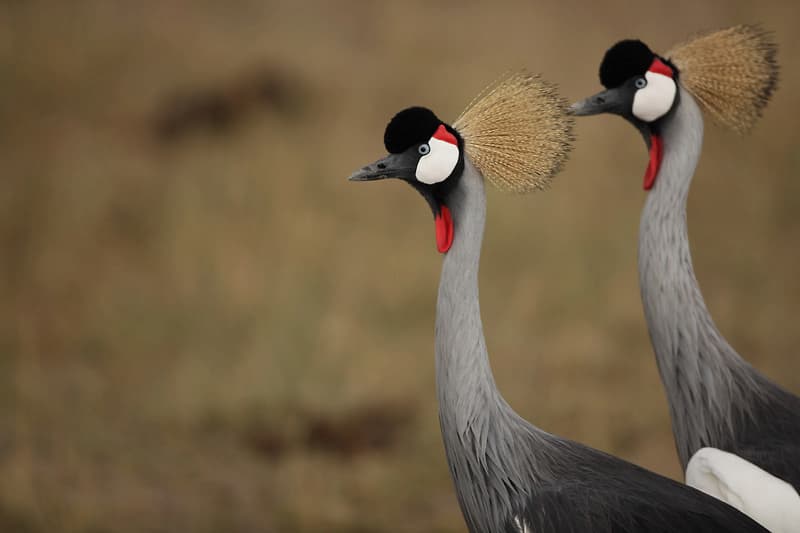 Book your Safari
 Nature Discovery holds a privileged position among safari outfitters, offering 30 years of expertise as a fully licensed tour operator running photographic wildlife safaris and treks in Tanzania.
All of our trips are custom designed and we take your interests and budget into account while planning your trip.
Email us to discuss ideas and to get a quotation.