Our safari guides are  permanent staff at Nature Discovery; a group of professionals who are passionate to share the wonders of northern Tanzania's rich wildlife and diverse landscapes. They receive training from naturalists, conservation specialists, professional safari guides, wilderness doctors and even psychologists, on the varied skills which make for superlative safari guiding.
Our safari team is comprised of nine driver-guides and four walking guides, most of whom have been with us for over ten years and have an impressive resume of experience as well as a detailed knowledge of the legendary African bush found in Serengeti National Park and surrounds, plus the special tucked-away places off the main tourist tracks.
The driver guides spend at least six full months of each year in northern Tanzania's game parks and reserves, building their bush knowledge and experience. They are all keen observers and game spotters, and impressive game trackers too. We pride ourselves on safe driving principles, including providing seat belts on every seat of our fleet of Toyota Land Cruiser safari vehicles.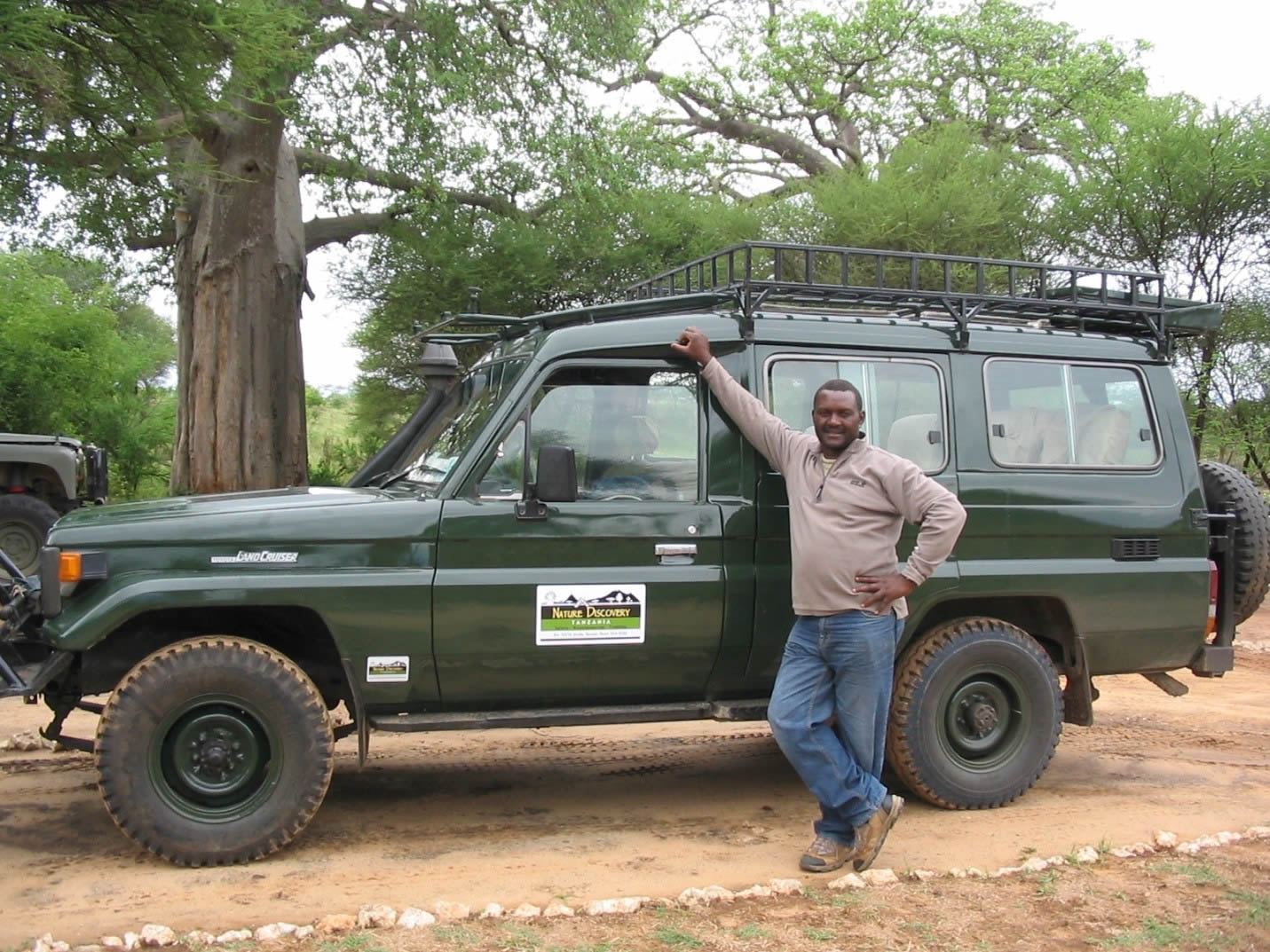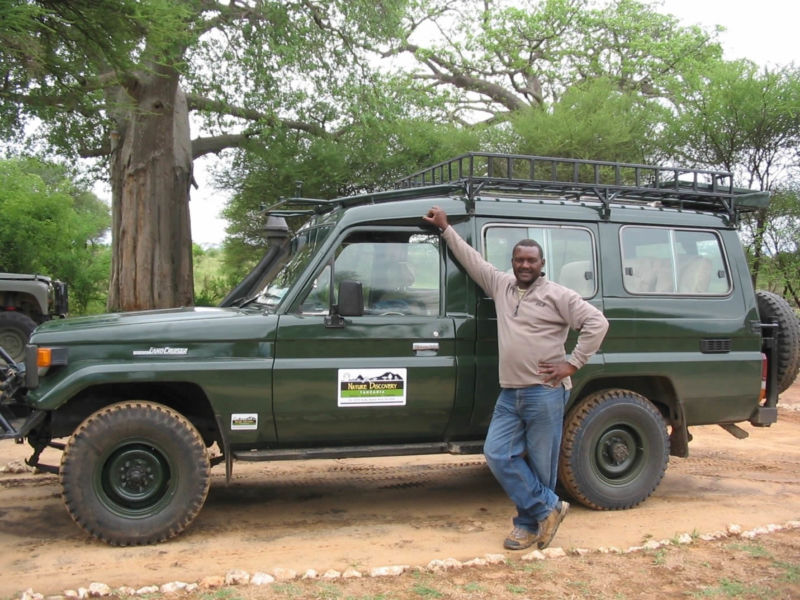 Japhet Maleko, driver-guide at ND since 1996