Professional Team: Our Guides And Climbing Crew Are Seasoned Pros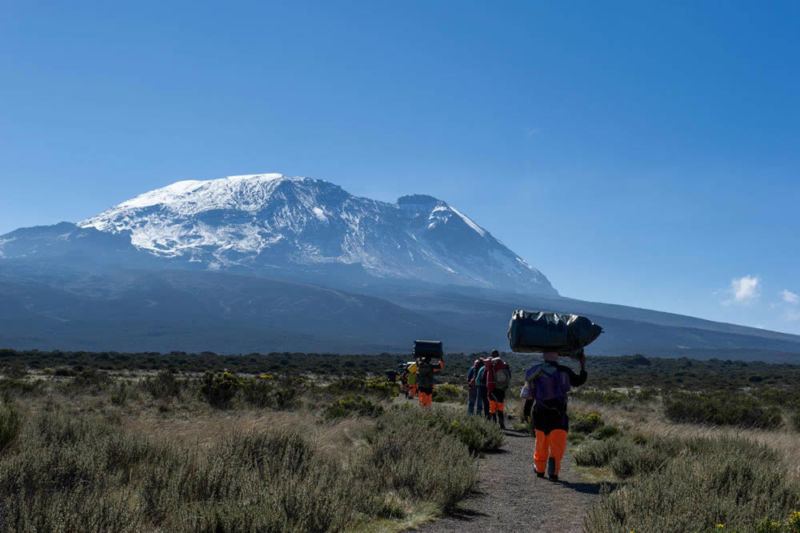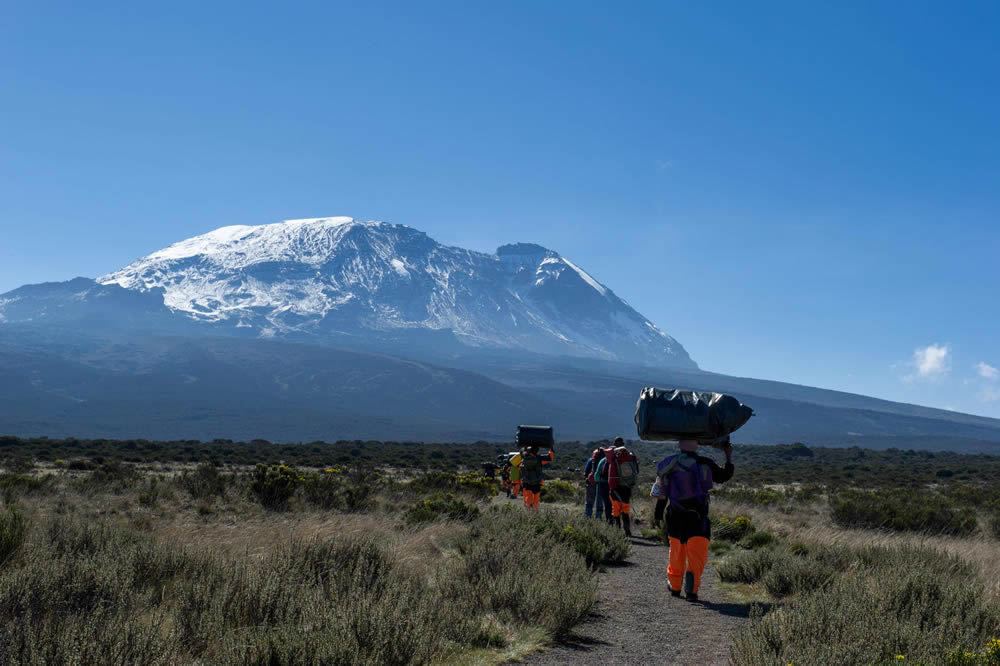 We supply an average ratio of one guide for every two climbers. Our entire guide team are certified Wilderness First Responders (WFR) recognized by park management and other tour operators as the most capable and professional crews on the mountain.
Nature Discovery employs over 40 WFR certified guides, and the management team are also WFR trained and certified. We train specialists in food preparation and expediting, hygiene management, and equipment management. This level of specialised training and development far surpasses the training and deployment offered by other outfits. We simply go further than others to deliver a professional product.
Specialized mountain crew members who join every trek:
Wilderness First Responder Certified Mountain Guides – All of our mountain guides hold current certification from the Sentinel Outdoor Institute and are re-certified every two years.
Western-Breach Route Mountaineering Guides – These guides are specially trained by a mountaineering expert on setting hand-lines with reliable anchors, route safety, rock-fall protocol, and ice axe use for cutting steps and self-arrest.
Mountain Chef – Our Mountain Chefs are trained to the highest standards because good nourishment is a priority for our climbers. They specialise in cooking set menu plans based on specially created and highly detailed recipes. Every year we review and improve recipes while our Chefs undergo additional training including vegetarian, vegan and gluten-free menu plans.
Waiters – Each trek has a Head Waiter and an Assistant Waiter (depending on service level) to ensure a professional meal service and keeping the dining tent clean & organized.
Campsite Manager – Our Campsite Managers organise the expert setup and breakdown of each camp, and practice the Leave No Trace wilderness ethics. Camp Set Up Crew – Our fastest porters reach the next camp location first, to secure the best tent sites daily.
Sanitary Services Crew – This specialist team is trained in sanitary services including collection and treatment of drinking water and managing hand-washing stations for climbers.
Waste crew – Most of our treks provide private restroom tents with portable flush toilets. The waste crews maintain and clean the toilets, and restock toilet tissue and hand sanitizer. In special campsites, we also carry out all our solid human waste using patented PETT toilets and 'wag-bags'.
Mountaineering, Trekking, Camping and Lodge Safaris
in Tanzania's Wild Places since 1991