Fresh, healthy meals with local ingredients and catering for special needs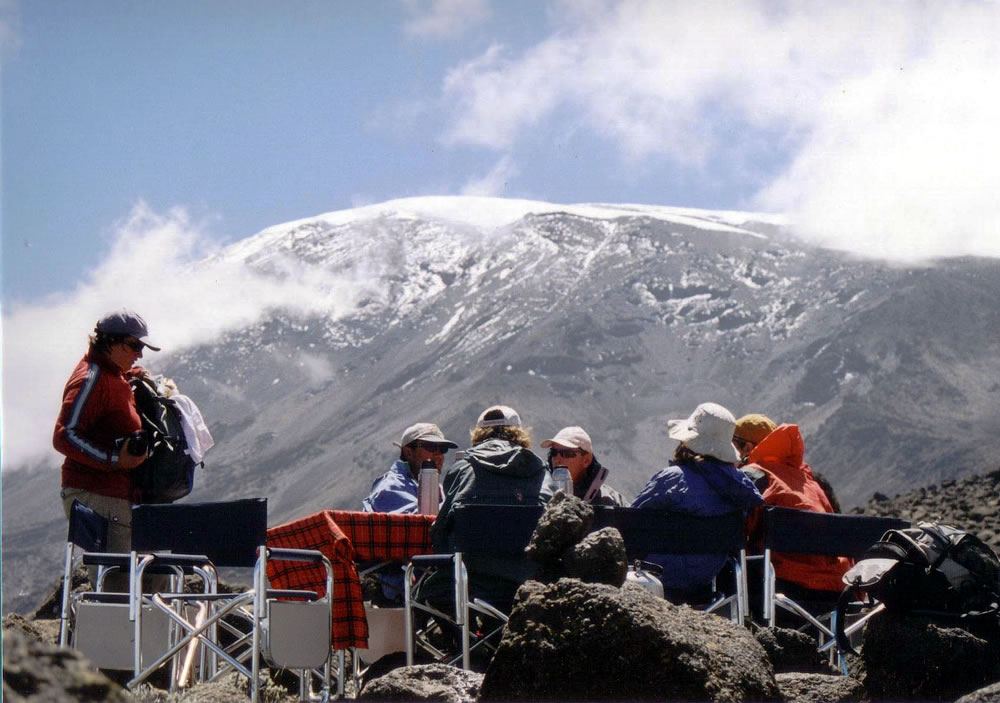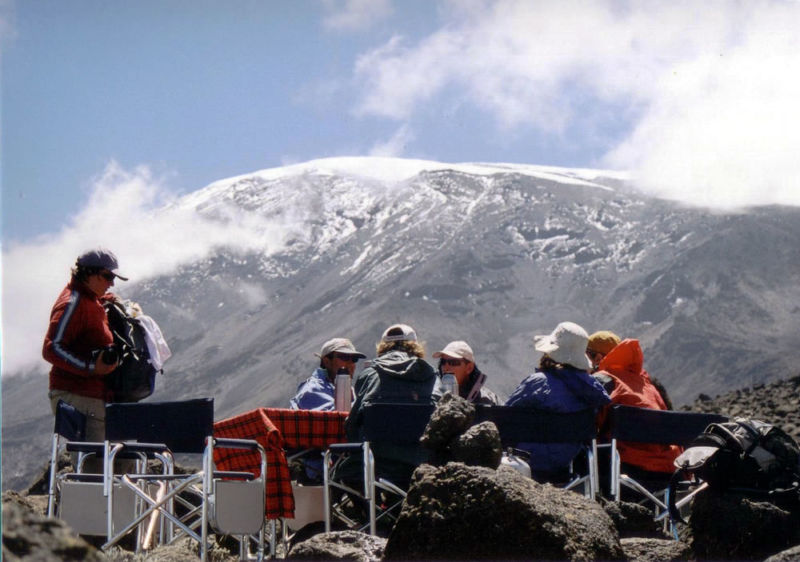 Our menus have been developed by a team of professional cooks and mountain foodies with decades of experience in Tanzania. We constantly develop and improve our menus to create impressively tasty meals, despite the inhospitable mountain environment and use of only propane gas cookers.
Fresh, tasty, nutritious meals using ingredients from our organic garden
Most of our meals are produced in our Arusha kitchen, using fresh, nutritious ingredients which energize our guests for high altitude mountain trekking. You won't find any unhealthy additives like stock cubes, MSG or processed foods in our kitchen or meals.
Our delicious meals are created from local ingredients with no shortcuts or additives. For example, our soups include fresh butter or extra virgin olive oil, although cheap margarine and saturated oils are usually the norm in Tanzania.
We grow over 30 different herbs and vegetables in our half acre organic garden including basil for our fresh pesto sauce, and rosemary and garlic cloves to flavour the fillet steaks for your final trek dinner. We even grow our own bananas for the decadent banana bread guests enjoy for breakfast on day two of each trek.
Special dietary needs catered for
We have inspired special menus available for vegetarian, vegan, and gluten-free climbers. We'll happily cater for allergies or faith-based dietary restrictions on request.
Trekking menu highlights
Trained chefs – Your mountain chef will have undergone intensive training and regular additional training to make sure your meals meet our high standards. Each chef carries a recipe book for the set menus with laminated photos of each dish for every meal. This means our guests are consistently provided with high quality meals. We constantly monitor guest feedback so we can tweak and change menus where needed to carry on exceeding guest expectations for mountain cuisine.
Organic ingredients – Including produce grown in our garden.
Homemade trail snacks – Including our own dried fruit and delicious dehydrated (not baked) energy bars, energy balls and other tasty trail snacks, produced in our kitchen.
Custom made cool boxes – We design and make our own mountain ice boxes to keep food fresh.
Fresh, homemade bread – Our head baker, Angel Temu makes ten different types of bread.
Homemade cookies, cakes and desserts – All cooked in our own kitchen including Angel's decadent chocolate cake, which is famous in  Arusha!
Snacks – To take the edge off your hunger on arrival in camp, including yummy Tanzanian mandazi doughnuts.
Optional extras
French press coffee – Made with the best Tanzanian freshly ground coffee from Kimemo Estates and served in insulated stainless-steel coffee pots.
Cheese platter – A selection of fine cheeses served with locally produced crackers to start or end your trek.
Sparkling wine – Served in glass flutes to toast your arrival at Uhuru Peak (once you are safely down!).
Now doesn't that sound good?
WHAT'S IT REALLY LIKE TO CLIMB KILIMANJARO?
READ OUR BLOG SERIES
KILIMANJARO TREK DIARY
Join our General Manager at Nature Discovery as he Attempts to Summit Kilimanjaro with a Small Group of Guests.