Leaders in Ethical Porter Treatment
We set the standards.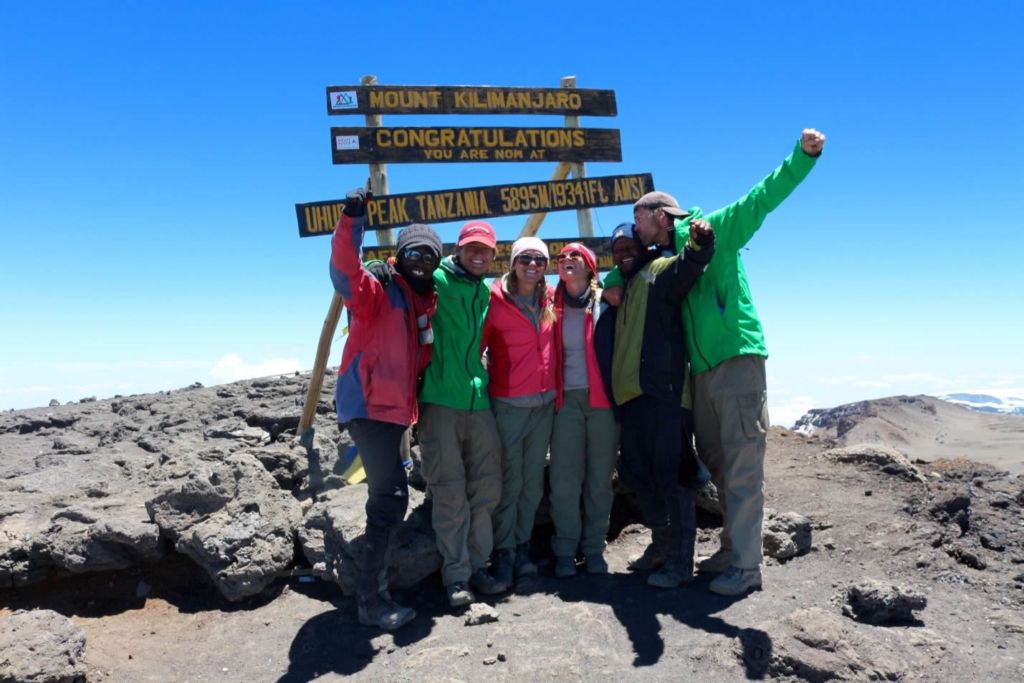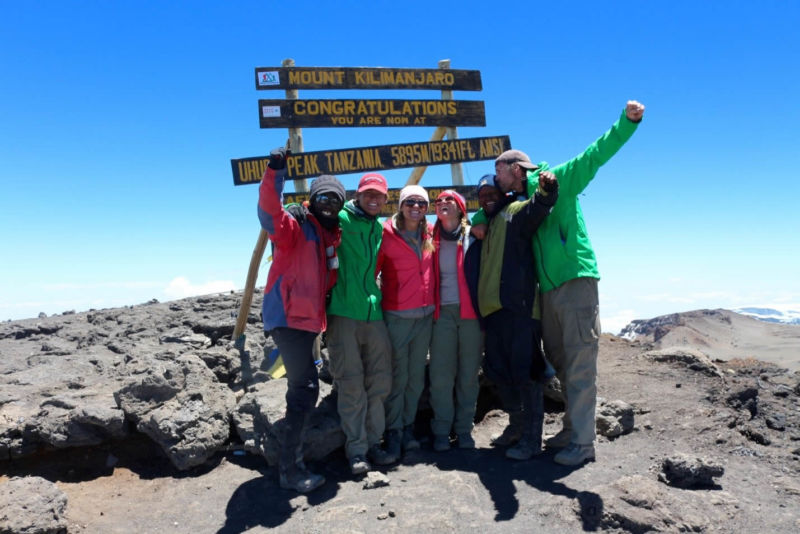 A trek would not be possible without porters. They are the backbone of all Kilimanjaro expeditions but unfortunately, they've been exploited by the tourism industry for years. We lead the way in working with the Kilimanjaro Porter's Assistance Project to change this. We're committed to offering fair working conditions to our porters as well as treating them honestly and transparently.
On the mountain, it's clear to see which company takes the best care of its porters. We've led the way in establishing fair practices and our porters are instantly recognisable. We were the first company to provide professional matching weatherproof climbing uniforms for our porters.
Our porters are easy to find because they have the best clothes, boots and climbing gear, plus the biggest smiles. They're genuinely happy because they're well paid, well fed and well clothed. They're also well trained, secure in their roles and genuinely appreciated for the hard work they do.
Our guests continually tell us that our porters were the most professional, friendly, helpful, courteous and strongest they saw on the mountain. Our ethical porter treatment means Nature Discovery attracts the best porters and keeps them, so naturally our guests enjoy better treatment too.
The Kilimanjaro Porter's Assistance Project (KPAP) has been the driving force for change to ethical porter treatment over the last 10 years. Based in Moshi, they are a Tanzanian Non-Governmental Organization (NGO) dedicated to improving the working conditions of porters.
KPAP recognizes Nature Discovery as the leading example for the fair treatment of porters, based on the integrity of our systems and procedures. We're proud of our role in helping to set high standards, creating change and revolutionizing how porters are chosen, outfitted, treated, paid and tipped.
Our Ethical Porter Treatment Practices:
Fair Hiring Procedures – Our porters do not have to pay bribes to get work. All our porters are registered and chosen from a database which tracks performance and ensures fair work distribution. This system is unique to Nature Discovery and no other company even comes close to using it.
Highest Porter Wages and Bonuses – Our porters, mountain guides and core crew have the best payment packages on Kilimanjaro with some of the highest overall compensation packages including wages and bonuses. We go to extreme measures to ensure our porters receive their full salary and are paid on time.
Strict Weight Limits – We go to excessive lengths to strictly uphold weight limits of 20kg per porter, carrying scales on every trek to ensure loads are never exceeded.
Porter Welfare Officers – At the start of every trek our Welfare Officers inspect porters, check their equipment and ensure our fair porter treatment system is being practised in a transparent manner.
Monitoring Porters – During treks we use independent Monitoring Porters to implement and provide constant feedback on our fair practice systems.
Appropriate Clothing – We are the original (and still one of the few) companies who provide matching professional waterproof and windproof raingear to ALL our porters on every trek.
Comfortable Sleeping Arrangements – We provide tents with floors and closed-cell sleeping pads for porters who do not have their own. Our porter tents are meticulously designed and fabricated to the highest standards to keep them warm and dry.
Medical Treatment – In the event of injury, we provide medical treatment to our porters just as we would for our paying trekkers.
Hearty meals – We exceed the guidelines set forth by KPAP by feeding our staff well and providing them with three meals a day. Most guide companies feed their porters one meal a day which is probably why our porters are happier, healthier and stronger!
Private Transport – We transport our porters to the start of the trek and provide return transport home at the end of each trek. Most companies only hire porters who are 'available' at the gate.
On-going Training – In addition to Wilderness First Responder certification, we provide wilderness first-aid, language and environmental responsibility training for our porters. We've translated the Leave No Trace (LNT) principles into Swahili and continue to train over 600 porters on LNT's outdoor ethical guidelines.
Fair Practice First and Forever – We were the first tour company to implement these fair practice procedures and we remain committed to them. Our professional and highly experienced team of managers, guides and porter welfare officers ensure we're always 'on it'. We're widely recognized for these efforts by everyone, including the porters themselves, whose opinion we value most.
Our commitment to ethical porter treatment and fair practice serves Nature Discovery and our guests well. There's no doubt that we attract the friendliest, most reliable and most honest porters in Tanzania, and give them the best training.
It pays off in so many ways; our happy, highly trained porters make for safe, happy, relaxed climbers and trekkers.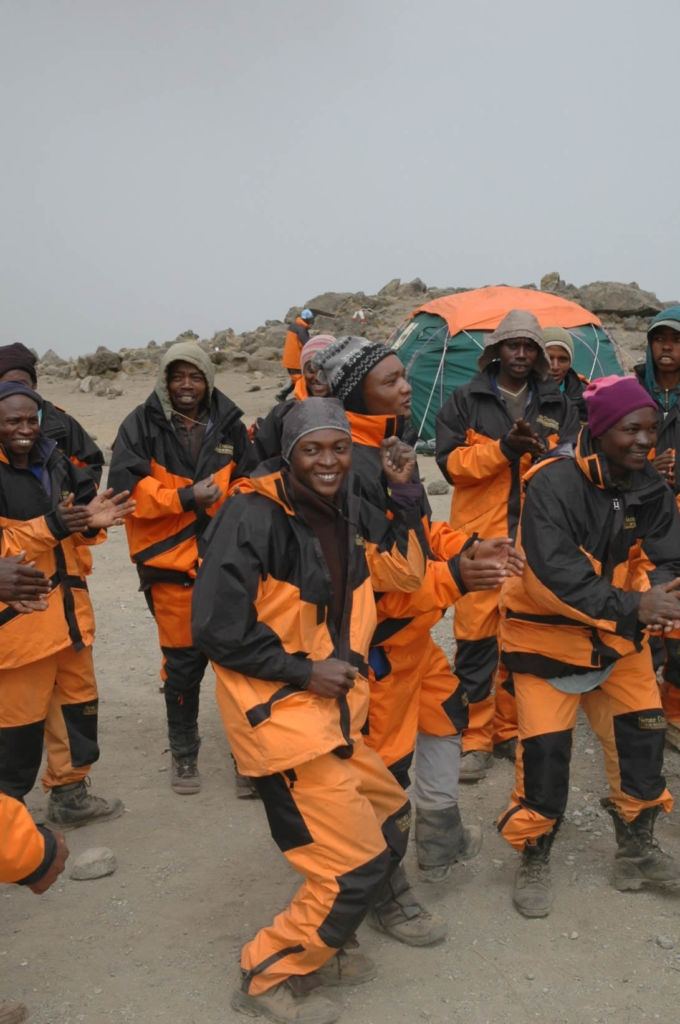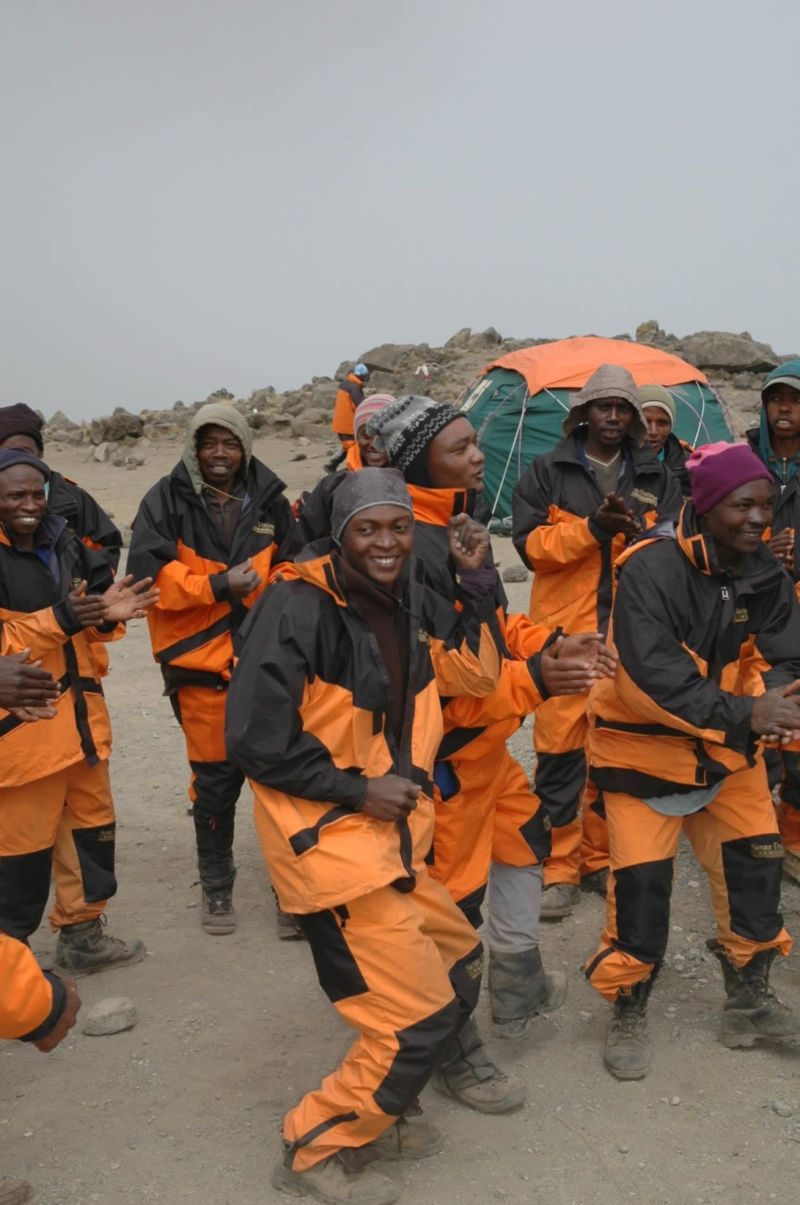 Our commitment to practicing fair treatment for porters is a top priority, and we are recognized by KPAP as the company who pioneered these changes.
From the blog:
FIND OUT WHY WE'RE THE BEST
NATURE DISCOVERY RECOMMENDED IN
Kilimanjaro: The Trekking Guide to Africa's Highest Mountain
BY HENRY STEDMAN
Our Partners in Sustainable Tourism