Mountain trekking opportunities abound in northern Tanzania where the Great Rift Valley has spawned some of Africa's greatest mountains. We look forward to taking you trekking in our very special corner of the world, including:
Mount Kilimanjaro – This iconic snow-capped dormant volcano is Africa's highest peak at 5,895 meters (19,341 feet) above sea level. Trekking on Kilimanjaro takes you through five different climatic zones, from tropical rainforest at the base to arctic conditions with permanent glaciers near the summit.
Mount Meru – Another dormant classical cone-shaped volcano, Mount Meru, rising only 70 kilometres (43 miles) west of  Kilimanjaro, stands 4,565 meters (14,968 feet) above sea level, making it Africa's seventh highest mountain. Trekking on Mount Meru, inside Arusha National Park, gives you superb wildlife spotting opportunities, with dramatic views of Kilimanjaro at every turn.
Ol Doinyo Lengai – Known by the Maasai at the 'Mountain of God', Ol Doinyo Lengai is an active volcano and the world's only carbonatite cool-lava stratovolcano. Described by Wired Magazine as the most unique volcano on the earth, its carbonatite lava contains calcium, sodium and carbon dioxide creating silvery black magma eruptions which glow dark red at night!
Mount Longido – The wild forested slopes on Mount Longido are the backdrop to our private bush campsite and the bespoke Maasailand treks we offer in this area. Trekking in the bush on animal trails, where no other tourists go, gives us the chance of seeing wild game species which are not seen in the national parks, and meeting true pastoralist Maasai along the way…. An authentic experience not unlike going back in time.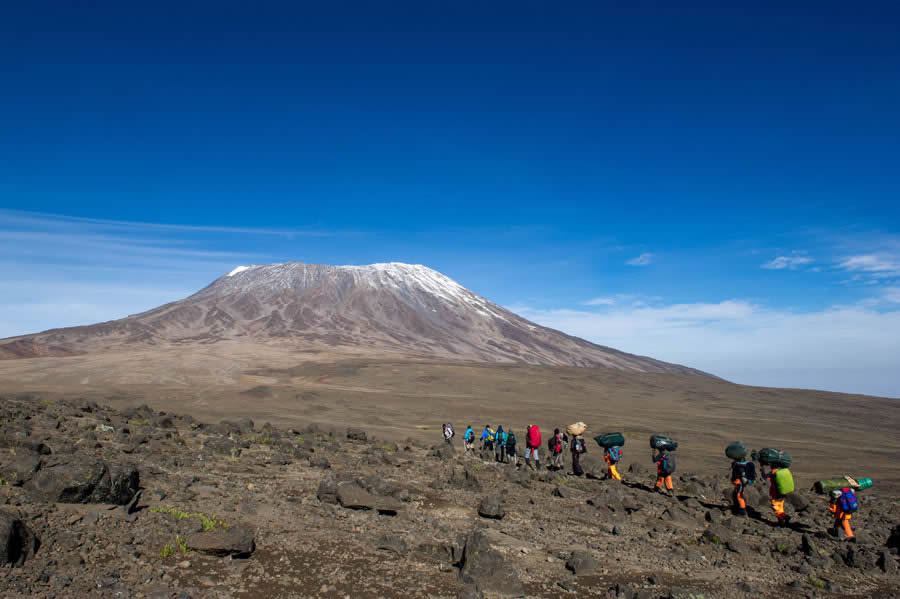 It's hard to believe these diverse and unique landscapes coexist within such a relatively small area. Moreover, these geographical phenomena and the biodiversity they shelter exist only here in the north of Tanzania.
Trekking allows you to become part of the landscape and get up close and personal with the wildlife and nature. It's a privilege to visit these wilderness areas, a grounding and humbling experience that creates the memories of a lifetime.
To find out more or book a trek with Nature Discovery contact us now.