Nature Discovery Reviews
Thank you to all our guests who have left us a review. Your opinion is our best recommendation and we really appreciate it.
Voyage vraiment fabuleux.
Agence très sérieuse, très à l'écoute, qui prend le temps de vous poser toutes les questions nécessaires pour bien comprendre le projet de voyage de chacun avant de vous proposer un circuit. Sylvain et Cécile ont été très réactifs lors du changement de vol imposé quelques jours avant notre départ, ils trouvent une solution efficace très rapidement.
Le safari correspondait à nos attentes, notre guide Henry a été parfait, très compétent sur la faune, la flore et bien plus, très prudent, à l'écoute de nos envies et humainement adorable.
Merci encore pour toutes ces émotions que vous nous avaient fait vivre! À bientôt pour de nouvelles aventures!

Angeline Et Maxime Sinotte France
Our group of more than 20 woman were all so appreciative of the professionalism of Nature Discovery. It was evident during some of our safaris that other operators were not as respectful of the wildlife and were close to running down animals to get a spot "up front and center". Our drivers were extremely knowledgeable about all the wildlife as well as the many species of birds. We so enjoyed their wonderful attitudes and their sense of humor was greatly appreciated. I would highly recommend using Nature Discovery for any adventures you may want to explore while in Tanzania.

Kathy Aleria US
Amazing service and wonderful guides! The knowledge and friendliness of the guides was instrumental in making our safari more than we could have imagined! I will recommend without hesitation!

Annette Pettengill USA
My two sons and I just got back from a successful summit climb on Kilimanjaro. We had a fabulous time, with the full support and friendship of our Nature Discovery crew. We were confident we had the highest quality group on the mountain. They were professional, knowledgeable, and experienced. We couldn't have asked for a better trip!

Leslie Routhier Canada
Wow – five stars hardly tells the story of the outstanding experience we had using Nature Discovery as our safari expert. I was amongst 23 professional women from the US, Europe and Asia and we had the experience of a lifetime. This is largely due to Nature Discovery's extremely well thought out game plan of where, when and why, and impeccably organized and delivered service. Four different safari parks, two days in the bush with the local Massai tribe, a coffee plantation, several unique but spectacular camp accommodations, and outstanding guides (4 jeeps and 4 guides) made for a blow your mind experience overall. As I said on facebook – I went for the animals (which were spectacular), but I fell in love with the people. A wonderful outcome thanks to Nature Discovery. I / we can't wait to come back!

Robyn USA
Our trip far exceeded our expectations!! From the moment we landed until the time we had to leave Tanzania, our every need was met by Nature Discovery!

The accommodations, the meals, our guides, our activities and game drives were amazing and left me speechless! Ailsa and her team put a trip of a lifetime together that none of us will forget and I will highly recommend Nature Discovery.

Corrine Usa
I would heighly recommend Nature Discovery To anyone seeking the perfect safari experience! From the accommodations to the highly experienced friendly staff, absolutely everything was exceptional!
I will be pinching myself for weeks to come! Thank you Nature Discovery!

Marci King USA
2002, 2003, 20014…… et de nouveau en 2018 !!!!
Si vous chercher une agence qui sort des sentiers battus et qui va vous accompagner dans toutes vos directions, alors Nature Discovery est faite pour vous. Remplie de gens compétents et à votre écoute, je remercie vivement, encore une fois, toute l'équipe sur le terrain et à la logistique. C'était parfait et je ne peux que recommander cette agence avec laquelle je n'ai qu'une envie qui est de refaire un trek « à la carte » comme ils savent si bien le faire.
Grand Merci à tous.

Régis Etienne Suisse
Une fois de plus je viens de collaborer ce début Août 2018 avec mes amis de Nature Discovery à Arusha pour organiser un séjour de 15 jours en Tanzanie.
Trek de Ngorongoro au Lac Natron puis ascension du Mont Meru à 4566 m. Et au passage visite des parcs nationaux de Manyara, Ngorongoro et Tarengire.
Comme d'habitude l'organisation et les services de Nature Discovery ont été absolument parfaits. Super drivers sympas et très compétents, guides locaux, porteurs, cuisiniers extraordinaires.
Et un choix de lodges dans les parcs tout à fait remarquable !
Cette agence, que je recommande vivement à tous ceux qui voudraient organiser un safari ou un trek en Tanzanie, est vraiment au "Top" dans cette région.

Jean-Marc Kaufmann France
Thanks for the follow up.  The entire trip was amazing and an absolute blast.  Attached is my favorite picture at the summit with myself and my guide (Godwin).  Honestly – I have nothing critical to say – the entire trip was planned to perfection – Nature Discovery is truly top notch and I can see why you all partner with them.  Well worth the premium paid as opposed to going through other guide services.  Thanks again for everything

M. Benton Smith UK
Nature Discovery was very efficient at organising my trek, I dealt directly with them rather than a travel agent. Whilst on the trek, the team of guides and porters were professional, knowledgeable and enjoyable to spend time with. An amazing experience all round. Thank you.

Lisa Huitson Australia
Thank you for the most amazing trip with the best bunch of guides and porters you could wish for…

The pictures are now doing the rounds and we are having a big get together at a local pub tomorrow evening to show all the pictures and videos taken and that will be a great evening and you and all of our guides etc will be very much in our thoughts. Our group had Honest, Nastoria, Edward and Laizer as our guides and they were absolutely fantastic. Please, please pass on our huge thanks to them all for their expert advice and encouragement that managed to get us all to the top and this was solely due to their magnificent help. The food was absolutely top class (better than the Lodge!!) and Good Luck a delight as our waiter.

I can't thank you enough for the experience, something I know that will stay with me forever

Caroline Sales UK
We had a fantastic safari with Japhet (we did three safaris with him). He is a perfect guide with an excellent eye to spot animals and who takes all the time to wait for something special. In 12 days in Serengeti and Ngorongoro we saw one female cheetah with her cub trying to chase two times a gazelle; one female leopard playing with her cub, one lionness catching a zebra; more leopards in the trees with their kill…..We recommend strongly this agency for the safaris.

ROUQUETTE France
Nature Discovery is the best agent to secure your Kilimanjaro climbing. Guides like Sam and Philip run the strongest team, always disciplined and caring! Equipment is of highest quality, camp management is in order, incredible eating, perfect information and briefing.  A top team spirit; smile on their faces, and, if needed, serious, alert, dedicated. They know the mountain and its challenges! Imagine, two lady-climbers feeling totally safe and perfectly guided by this professional team!
We fully recommend Nature Discovery! It was amazing and we will never forget this wonderful journey!

Wendela and Monique Netherlands
Nature Discovery are simply phenomenal. Without their superb planning, attention to detail, and the expertise of the guides we wouldn't have been able to even attempt the World Record. (World's Highest Football Match ) We cannot recommend the team highly enough and you can trust Ailsa, Thomas, MC and the team completely for your amazing adventures.

Laura Youngson United Kingdom
Vraiment très bien : un chauffeur/guide prévenant, efficace, ponctuel, sympathique, parlant bien le français, des hébergements au top, conforme au « contrat » négocié depuis la France. On recommande à 100%. C'était Génial

Lafay France
Nature Discovery were a phenomenal outfit: professional, knowledgeable and excellent fun. We climbed in a huge group to set a Guinness World Record for the highest altitude football game ever played (Equal Playing Field) but the silent heros and heroines were Nature Discovery crew. Every single individual, from the guides to the porters to the cooks to the sanitary crew made our dreams come true. If you want an ethical, professional, well managed, fun loving outfit, go with Nature Discovery!

Maggie Murphy UK
Nous ( 2 adultes et deux ados) avons fait un safari de 6 jours en octobre 2017 en campsite. Notre experience a été magnifique. Les services de Nature Discovery ont dépassé nos attentes.
Le chauffeur guide Ephata a été extraordinaire.
Il est très professionnel , tant au niveau de sa connaissance des animaux et des parcs , beaucoup de renseignements utiles et interéssants au niveau des animaux et de la nature , une capacité incroyable à trouver les animaux cachés et difficiles à voir pour des amateurs. Il est d'une prudence extrême , toujours respectueux des règles relatives à la sécurité , et très impliqué dans le respect des animaux et de l'environement. Toujours à notre écoute pour satisfaire nos demandes. L'oganisation a été impeccable , aucune critique n'est possible.Le montage et le démontage des tentes rapide et efficace. Le confort dans les tentes a été incroyable , lits de camp , oreillers , draps , sacs de couchages .Quant au cuisinier , il nous a régaler Durant 6 jours avec ses repas faits sur place matin ,midi et soir. Une grande diversité et une qualité vraiment bien. Le cuisinier ainsi que le guide ont été d'une grande gentillesse et discretion , nous avons pu échanger , parler et ce fut vraiment appreciable , car le guide parlait aussi très bien français.
D'autre part le prix pour ces prestations était tout à fait raisonnable.
Pour conclure je dirai que je recommande chaudement cette agence , et que notre experience restera inoubliable.
un grand merci à toute l'équipe.

GIUNTA FRANCE
We had a very good time. Everything worked fine. Peter was a great guide who found every animal, did drive very secure and was very friendly. He has a great knowledge and was great to discuss with about nature but also about Tanzanian society. The lodges were of very good quality or even more. Kudu Kudu camp in Serengeti was outstanding!!. All perfect!!

I will definitely recommend your company. In fact did already do so to a colleague who plans a similar trip next summer.

With kind regards,

Michel

Wechsler Michel Switzerland
We saw 37 species of mammal (including the Big 5), 240+ species of bird and various assorted reptiles and plants. The scenery was epic.

Japhet, our driver/guide, was superb. He knew we wanted to see as many birds as possible and he tried his best to accommodate the 'Ndege' spotting as well as finding lots of mammals. Rather than race to the next mammal sighting, taking time for us to see the birds greatly enhanced our enjoyment. Lake Manyara was an awesome experience, thousands of birds, and Tarangire was excellent, especially along the River.

The photo opportunities were amazing – I took over 7500 pictures (I've attached a few)!

Nev W Manchester, UK Tanzania Safari

Check out some of the a list of organizations whom we partner with in our commitment to practising sustainable tourism: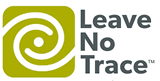 Leave No Trace
Leave No Trace is about making good decisions to protect the world around you.
Leave No Trace
Our Mission is to protect the outdoors by teaching and inspiring people to enjoy it responsibly.ur project so it stands out to the world.

KPAP
KPAP recognize the value of the demanding labor these porters perform.
KPAP
Our Mission is to improve the working conditions of the porters on Kilimanjaro.

Carbon Tanzania
Carbon Tanzania is a unique social enterprise founded by true conservationists.
Carbon Tanzania
Carbon Tanzania link Tanzania's threatened forests and their communities with the international carbon market.
Mountaineering, Trekking, Camping and Lodge Safaris
in Tanzania's Wild Places since 1991