Kilimanjaro Climbing, Safari and Trekking Adventures
Welcome to Nature Discovery for unforgettable experiences in Tanzania. Here's what makes us one of the leading adventure travel and tour companies in Tanzania:
25+ Years Experience – No one knows and loves Tanzania like us;

Expert Safari Guides – Uncovering the best wildlife viewing in Ngorongoro Crater, the Serengeti, Lake Manyara, Tarangire National Parks and as far off the beaten track as you'd like to go;

Customer Service – Delivering a highly personalized service dedicated to exceeding guest expectations;

Responsible Tourism – Committed to the well-being of our employees and making a positive impact on the communities and wild places where we live and explore.

We cater for adventurous travellers and will help you plan, organize and enjoy:
Safaris
Our camping, lodge and permanent camp safaris are custom-designed based on your interests and budget. We help discerning travellers and safari lovers really experience Tanzania, and we do so in the most responsible way possible.
Mountain Climbing and Hiking
We're the acknowledged leaders in Kilimanjaro summit climbs and hikes or overnight treks in northern Tanzania. We can custom design an itinerary to suit your group size, fitness levels, and climbing experience. We guide and outfit climbing trips and hiking adventures up and around:
Mount Kilimanjaro;
Mount Meru;
Mount Longido;
Mount Hanang;
The Ngorongoro Highlands.
No matter where we take you, rest assured you'll be in safe hands and supporting our objectives for responsible tourism.
Trekking Adventures
Our multi-day trekking safaris in the remote wilds of Maasailand offer a truly authentic and timeless safari experience. The chance to stay at our private camp near Mount Longido is not available with any other safari operator in Tanzania. Apart from Mount Longido, our trekking and hiking adventures can take you to:
Oldony'o Lengai – The famous volcano which the Maasai call the 'Mountain of God';
Mount Meru – Africa's 7th highest mountain, offering diverse wildlife and epic views of Kilimanjaro;
The Ngorongoro Highlands – Exploring lesser-known mountains of the Great Rift Valley.
Check out some of the organizations with whom we partner in our commitment to practising sustainable tourism:

KPAP
KPAP recognize the value of the demanding labor these porters perform.
KPAP
Our Mission is to improve the working conditions of the porters on Kilimanjaro.

Travelife
Travelife is dedicated to making holidays more sustainable.
Travelife
Nature Discovery received the Travelife Partner award in recognition of our leading role in sustainability and Corporate Social Responsibility.

Carbon Tanzania
Carbon Tanzania is a unique social enterprise founded by true conservationists.
Carbon Tanzania
Carbon Tanzania link Tanzania's threatened forests and their communities with the international carbon market.

Sentinel Outdoor Institute
Watching over the present. Preparing for the future.
Sentinel Outdoor Institute
Highly trained professionals with a passion to provide knowledge of outdoor leadership and skills and risk management.

We are Africa
Nature Discovery is part of the coveted 'We are Africa' 2020 Tribe
We are Africa
Nature Discovery is part of the coveted 'We are Africa' 2020 tribe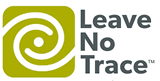 Leave No Trace
Leave No Trace is about making good decisions to protect the world around you.
Leave No Trace
Our Mission is to protect the outdoors by teaching and inspiring people to enjoy it responsibly.

Atta
Atta is a member-driven trade association that promotes tourism to Africa.
Atta
Atta represents African tourism interests at the highest levels, in a continuing dialogue with many tourism ministries, tourist authorities and associations.

TATO
TATO (Tanzanian Association of Tour Operators)
TATO
TATO's overarching objective is to be an effective change agent to promote regional and global competitiveness in tourism trade and investment.
Mountaineering, Trekking, Camping and Lodge Safaris
in Tanzania's Wild Places since 1991