Responsible Tourism
We live in and love Tanzania, so we're constantly seeking ways not only to improve our services but also to lead the way in social and environmental responsibility. As recognized leaders in the field of Responsible Tourism, we practice what we preach and abide by five core values:
Leave No Trace environmental ethics – Leave no trace

is a motto we take seriously; all our guides and core crew are trained on the

Leave No Trace

 principles. Whether it's on Kilimanjaro, or in a remote area of the Serengeti, we go to lengths far beyond other companies to ensure the integrity of the places we visit.

Ethical Porter Treatment Standards

– We were the first company to partner with the Kilimanjaro Porter's Assistance Project (KPAP) in 2008, and quickly we became the driving force in changing attitudes and practices. Our Kilimanjaro porters enjoy fair working conditions, treatment, and pay. Find out more about our Ethical Porter Treatment Standards

here

.

Environmental Stewardship –

We spend a bit more to 

offset our carbon

, train our staff in sustainability practices, buy sustainable charcoal made from discarded coconut husks and recycle our waste. We seek creative ways to protect our environment and be eco-friendly while maintaining high levels of comfort for our guests.

Social Responsibility

– We're committed to improving the lives of the Tanzanians we employ, work with and share our communities with. As well as being a recognized leader in Ethical Porter Treatment Standards, we work to promote women into leadership positions and contribute to community development projects in the areas where we live and work. For example, we've taken a leadership role in the development of a community social enterprise called the Arusha

Bicycle Center

in Arusha. This is helping to transform our village into a cycling haven and promote the growth of competitive cycling in Tanzania.

Making a Positive Impact – We aim to make a positive impact in every endeavour and everywhere we adventure. Tanzania is our home and we're dedicated to improving it. Some call it 'creating good karma'. We just call it 'doing our part' in the name of making a positive impact.
Find out more about our Ethical Porter Treatment Standards or Social and Environmental Commitments.
Contact us now to book your Tanzanian Adventure
Contact Nature Discovery now to find out more about tours and availability.
Check out some of the a list of organizations whom we partner with in our commitment to practising sustainable tourism: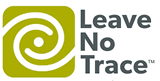 Leave No Trace
Leave No Trace is about making good decisions to protect the world around you.
Leave No Trace
Our Mission is to protect the outdoors by teaching and inspiring people to enjoy it responsibly.ur project so it stands out to the world.

KPAP
KPAP recognize the value of the demanding labor these porters perform.
KPAP
Our Mission is to improve the working conditions of the porters on Kilimanjaro.

Carbon Tanzania
Carbon Tanzania is a unique social enterprise founded by true conservationists.
Carbon Tanzania
Carbon Tanzania link Tanzania's threatened forests and their communities with the international carbon market.
Mountaineering, Trekking, Camping and Lodge Safaris
in Tanzania's Wild Places since 1991