Safaris in Tanzania
Since 1991, we have been a fully licensed tour operator running photographic wildlife safaris and treks in Tanzania. We are experts in all things 'Northern Tanzania', in the parks and wildlife areas that we call home. We believe that having single-pointed professional expertise, 25 years of experience, and a passion for adventure gives us an advantage over 'jack of all trade' companies that offer multiple destinations. We only sell what we operate and know intimately, and that familiarity and focus help us to deliver a 'bar-none' experience. We design and operate customized safaris and treks for the discerning traveler who wants to really experience this marvellous country. In addition to using safari lodges and tented camps, we equip our own mobile camping safaris in and out of the Serengeti and other National Parks. We use our own specialist safari guides, our custom-designed and fabricated camping equipment, and our own fleet of specially outfitted 4-wheel-drive safari vehicles.

We provide a highly personalized and professional service, and we are committed to the well-being of our employees, and having a positive impact on local communities. On all our treks and safaris we embrace the environmental ethic "Leave No Trace". We are one of the few companies who do not use any traditional charcoal for our camping safaris (opting for sustainable bio-briquettes instead). We also employ environmentally friendly camping practices such as using eco-water heaters.
Our mobile camps are set inside or outside the game parks. The sites are in the wilderness, and we provide the sleeping tents, dining tents, toilets & showers – and the campfire, of course! Although our camps are not luxury camps, the comfort of walk-in tents set in such wild environs offers an exclusive experience away from the madding crowd. This exclusivity, to us, is luxury.
Our safari guides are committed and passionate to share the wonders of their country. They are all fluent in English and some in French. They receive ongoing professional training to uphold our high standard of service. Our team is comprised of 60 permanent staff members. Our safari vehicles are modern, clean, and maintained with genuine parts in our workshop. Each car has a VHF radio, 220V inverter with UK-style plugs, and seat belts on every seat.
Our vehicles have roof-hatch access for each guest, and the option of an easily expandable/collapsible sunshade above the car, offering the ultimate flexibility for all situations. Most safari vehicles only offer pop-tops, which limit visibility and can interfere with game viewing and photography.
We have camp-supply trucks to outfit camping safaris in the bush and to transport our equipment and camp crew. Having supply trucks on your mobile safari means that the vehicle you're in is free from the burden of having to spend extra time in camps, packing and unpacking. Our vehicles spend the maximum time on safari, and when you arrive at one of our mobile camps the tents are already set and tea and snacks are ready!
All of our trips are custom designed and we take your interests and budget into account while planning your trip. Email us to discuss ideas and to get a quotation.
Check out some of the organizations with whom we partner in our commitment to practising sustainable tourism:

KPAP
KPAP recognize the value of the demanding labor these porters perform.
KPAP
Our Mission is to improve the working conditions of the porters on Kilimanjaro.

Travelife
Travelife is dedicated to making holidays more sustainable.
Travelife
Nature Discovery received the Travelife Partner award in recognition of our leading role in sustainability and Corporate Social Responsibility.

Carbon Tanzania
Carbon Tanzania is a unique social enterprise founded by true conservationists.
Carbon Tanzania
Carbon Tanzania link Tanzania's threatened forests and their communities with the international carbon market.

Sentinel Outdoor Institute
Watching over the present. Preparing for the future.
Sentinel Outdoor Institute
Highly trained professionals with a passion to provide knowledge of outdoor leadership and skills and risk management.

We are Africa
Nature Discovery is part of the coveted 'We are Africa' 2020 Tribe
We are Africa
Nature Discovery is part of the coveted 'We are Africa' 2020 tribe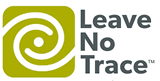 Leave No Trace
Leave No Trace is about making good decisions to protect the world around you.
Leave No Trace
Our Mission is to protect the outdoors by teaching and inspiring people to enjoy it responsibly.

Atta
Atta is a member-driven trade association that promotes tourism to Africa.
Atta
Atta represents African tourism interests at the highest levels, in a continuing dialogue with many tourism ministries, tourist authorities and associations.

TATO
TATO (Tanzanian Association of Tour Operators)
TATO
TATO's overarching objective is to be an effective change agent to promote regional and global competitiveness in tourism trade and investment.
Mountaineering, Trekking, Camping and Lodge Safaris
in Tanzania's Wild Places since 1991