Nature Discovery is committed to sustainable and responsible tourism, and actioned this by sponsoring a recent trash clean-up in coordination with Let's Do it! (LDI).
At the beginning of August, a team of 126 volunteers came together to clean up mismanaged trash around the streets and streams of a south Arusha neighbourhood. In three hours, they collected 68 bags of trash.
The team was organized by Jane Goodall's Roots and Shoots organization, which establishes clubs, trains teachers, fundraisers and coordinates events that make a positive action to the environment both nationally and internationally.
Nature Discovery plan to be even more involved in future LDI events. You can find out more about LDI on their Facebook page: https://fb.me/letsdoitarusha
World Cleanup Day
We're now preparing for World Cleanup Day on 15 September 2018 with the goal of engaging 1.1 million people (or 5% of the working-age population) to clean up waste hotspots across Tanzania. The success and impact of the event depends on participation.
You can join the movement by downloading the World Cleanup Day App and mapping any areas with trash. The app's available at both Google Play or the Apple store.
Mapping trash not only creates awareness but also helps send volunteers to clean up trash hotspots and label them as 'cleaned' before moving on.
Individuals, families, NGOs, business communities, local governments, schools and all other organisations are all encouraged to get on board. We can only make this happen by coming together and believing that change IS possible.
Our company-wide ban on single-use plastic
Apart from getting involved in World Cleanup Day, Nature Discovery is proactive about reducing trash by developing a company-wide ban on single-use plastic. We've implemented this by installing refillable drinking water containers with hand-pumps in all our safari vehicles and camps, and at our office in Arusha.
We also encourage our staff to consider their own personal 'single-use plastic' consumption including plastic bottles, packaged items and anything wrapped or sold in plastic.
Single-use plastic is becoming a worldwide environmental problem. Most people in the developed world don't think about single-use plastic because their lives are based on convenience. In developed countries, all the plastic we use is put in the trash and taken away out of sight, so people don't consider its negative impact. Out of sight is out of mind!
It seems as if there are a few billion affluent people on earth who've grown so accustomed to buying things in plastic that they don't think about the environmental consequences for the earth.
Trash in Tanzania
The most alarming new development is that markets for recycled plastic are dwindling and the price of producing plastic is dropping. This means plastic will continue to be an environmental problem.
Unfortunately, in Tanzania, plastic waste is quite visible in many places near roads and urban areas. In river valleys or streams near populated areas there are considerable amounts of plastic waste.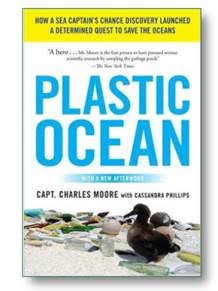 Much of this plastic waste ends up in our oceans with well-documented and devastating consequences. If you haven't already read it, we highly recommend Plastic Ocean by Captain Charles Moore.
In the last few years, the plastic waste in Tanzania has reached epic proportions. This has been compounded by national soda bottlers changing from refillable glass soda bottles to single-use plastic bottles. You can now see these plastic bottles on every roadside, in every stream and river bed, in lakes, in every urban area, and in our oceans.
By taking an active role in plastic waste reduction and becoming more involved with LDI! We're hoping to inspire others to act and be more responsible.
We've only got one planet earth and it's our responsibility to preserve it. You can help today by downloading the app.
Would you like to make a difference?
Choose a tour company like Nature Discovery that's committed to responsible tourism in Tanzania for your next safari or hiking adventure. It might cost a bit more but it feels far better, and it makes a positive difference by spreading sustainable practices.