Trekking and exploring  outside the national parks affords unique opportunities get out and discover the bush on foot (or on mountain bike), encountering animals and learning about the African wilderness in way that is impossible to do from inside a safari vehicle.
Nature Discovery offers a number of unique trekking safaris, including our signature Maasailand trek in Longido, which is situated 75km north of Arusha, in the western shadow of Mt. Kilimanjaro. Here you can lose yourself in a time ruled by pastoral rhythms of the ageless and graceful Maasai, far from tourist's haunts.
This trip is brought to life by Sambeke, our dedicated Maasai guide, who leads you on a journey of discovery and wonder, through a time before machines, reconnecting to nature and satisfying the spirit of the nomad within all of us.
We outfit and operate our own private and exclusive seasonal camp at Longido; a place where we have built strong bonds with the Maasai, which is evident as we travel on foot/bicycle throughout the area, not as voyeurs but as warmly welcomed friends. Along the way, Sambeke invites you into the lives of his people. The encounters are genuine, and so is the experience.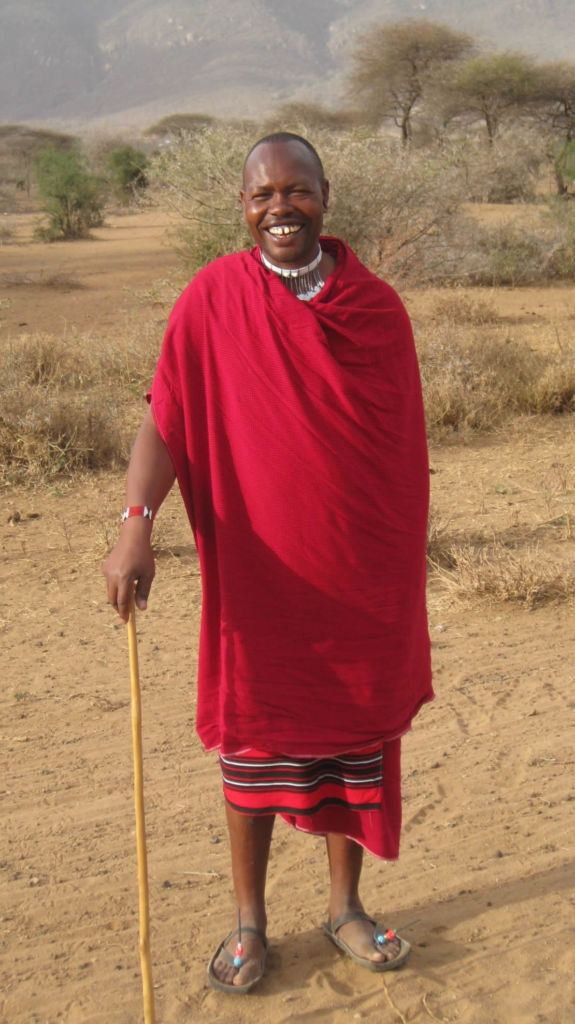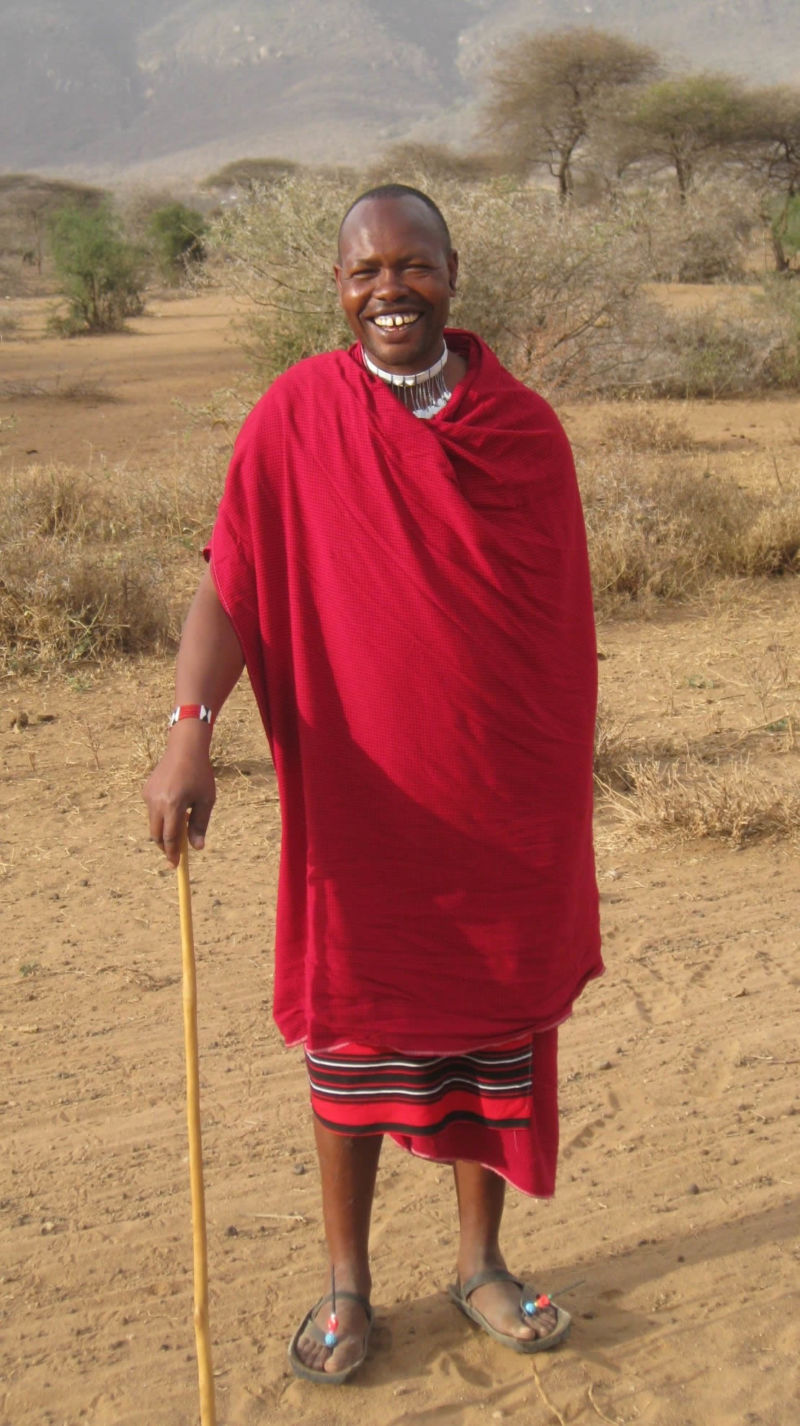 Sambeke has been exclusively guiding Nature Discovery trekking clients for over 20 years
In addition to our signature Longido trek, there are a number of other magical walks, treks and mountain bike adventures we offer around the Rift Valley escarpment, including the spectaculary scenic trek from Empakai Crater to Lake Natron. Geological wonders are found at every turn, and of course there's always a great chance to view wildlife, especially birds and smaller creatures which are often missed from inside a safari vehicle.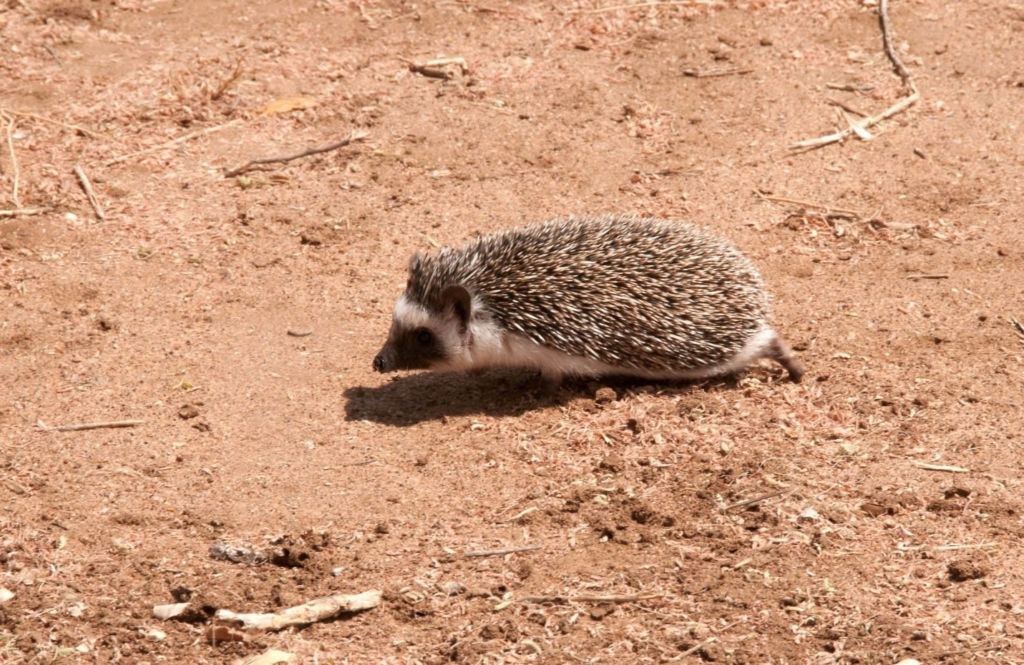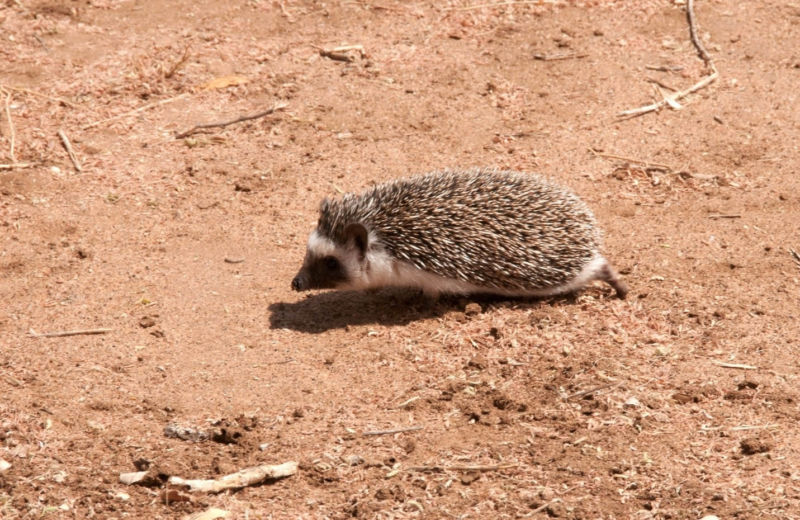 The African hedgehog (Atelerix albiventris); a common sight around our seasonal camp at Longido
Our treks are suitable for people of many ages and abilities, but minimum age recommended is 10