You did it! You've conquered the towering challenge of Kilimanjaro! The sweat, the effort, the sacrifices – all led you to triumph atop the Roof of Africa. But what lies beyond? Merely a flight back home?
Don't let your adventure end just yet. Consider extending your time in Tanzania with a captivating post-trek safari. Picture tracking lions across the Serengeti, counting giraffes from a hot-air balloon, and sharing tales over cocktails with newfound friends at some of our beautiful lodges. For over three decades, Nature Discovery has been turning Tanzanian dreams into reality, and now it's your turn to unwind and relish the rewards.
Your strenuous journey is behind you, and now we present a few compelling reasons to let us guide you through the next chapter.
Amplify Your Adventure – Get More Bang for Your Buck
You've crossed seas and continents to reach Tanzania, investing hours of travel to make this dream a reality. So, why not maximize your experience? A safari is the quintessential road trip, an unparalleled opportunity to witness the intricate tapestry of life unfold across a myriad of ecosystems. From acacia scrublands to plains, forests to calderas, volcanic slopes to kopje-studded hills, each day promises novelty and exhilaration. By adding a safari after conquering Kilimanjaro, you're ticking off not one, but two bucket-list adventures in a single remarkable journey.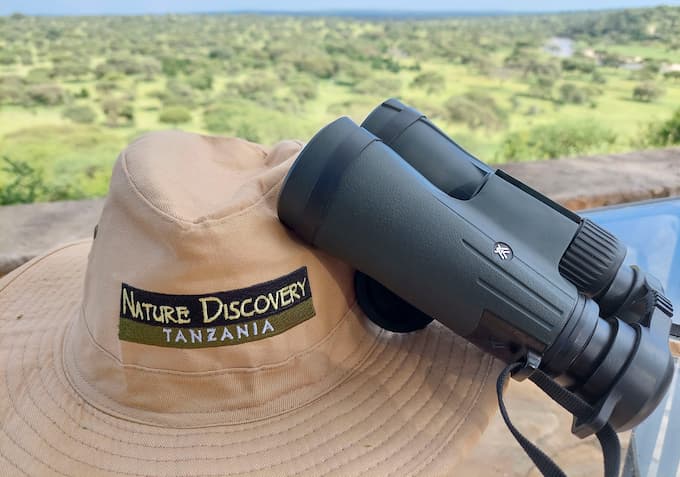 Tarangire National Park  boasts the most scenic and varied landscapes and is famous for its large number of baobab trees and massive herds of elephants.
The Tarangire National Park is known as a wonderful birding destination and also features large numbers of game, particularly during the dry season from July to October, when the Tarangire River is the only source of water in the area.
Lake Manyara National Park  offers a wilderness experience in diverse habitats, from its Rift Valley soda lake to dense woodlands and steep mountainsides and is considered one of the best places for birdwatching. The shallow alkaline lake and its surroundings gather an incredible number of birds. It is famously known as the seasonal home of the greater and lesser flamingos.
There are also interesting sites to visit such as the treetop walkway (canopy walk), hot springs, and a boardwalk on the lake.
Serengeti National Park Africa's foremost wildlife sanctuary encompassing an expanse of 5,700 square miles, this dynamic ecosystem boasts an array of plains, forests, hills, and more.
An impressive 3,000 wild lions call the Serengeti home, surpassing the lion population of Kenya. In fact, Tanzania outshines Kenya, Botswana, Zambia, Zimbabwe, and South Africa combined in terms of lion numbers. With us, a lion sighting on your safari is practically guaranteed.
Over 500 of Tanzania's approximately 1,100 bird species can be spotted within the boundaries of the Serengeti.
Witness the awe-inspiring Great Migration, a mammoth annual journey of wildebeest, zebras, and gazelles, as they traverse the Serengeti in pursuit of the rainy season.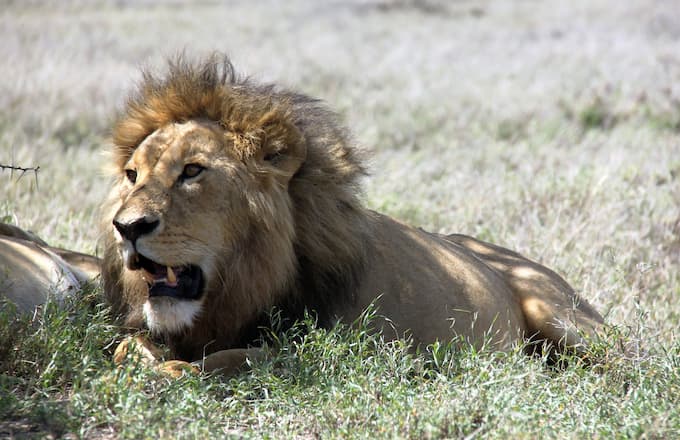 Ngorongoro Crater houses an astonishing 25,000 mammals within its compact 100-square-mile expanse, equating to a staggering 250 animals per mile. From your camp on the lush crater rim to the crater floor of this dormant volcano, you'll be treated to a magnificent spectacle.
This is the rare location where spotting all of Africa's Big Five – lion, leopard, elephant, African buffalo, and black rhino – in a single day is a possibility. Beware the high density of predators; Ngorongoro claims the title of Africa's predator capital.
And the array doesn't end there: dik-diks, topis, elands, warthogs, lizards, hippos, flamingos, cheetahs, monkeys, jackals – the biodiversity here is astounding.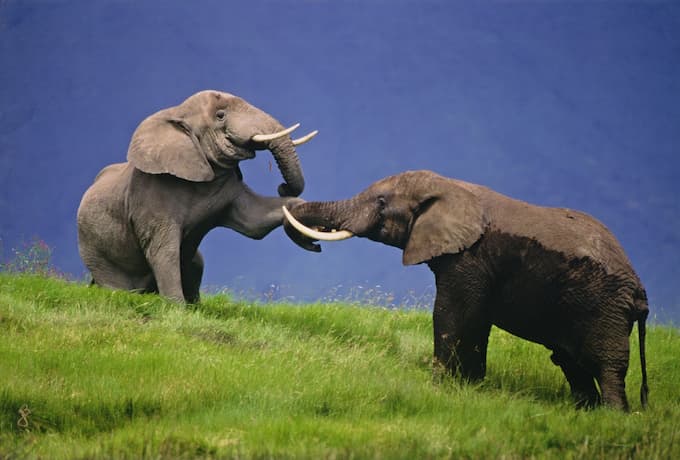 Rejuvenate at a Lodge or Permanent Camp
Tanzania boasts a remarkable array of safari lodges and permanent tented camps, spanning the spectrum from opulent 5-star luxury to modest hostel-style lodging. These establishments are situated in permanent locations, distinct from our mobile camps that offer flexibility in setting up.
Whether your desires lean toward indulgent experiences featuring rose-petal-strewn baths and champagne breakfasts, or you simply seek a comfortable shelter with access to clean water, we are here to assist you in selecting the perfect accommodation that aligns with your preferences and budgetary considerations.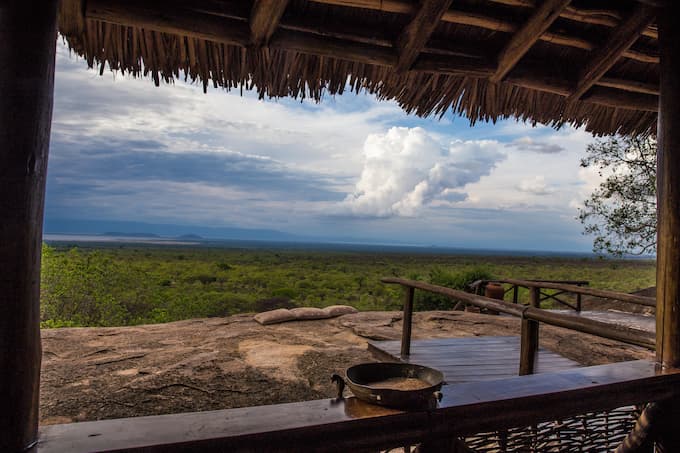 Authentic Connection with Mobile Camping Safaris
Nature Discovery's mobile camping safari presents an ideal choice for individuals seeking an even more profound connection with Tanzania's awe-inspiring wilderness during their safari experience. Our mobile camping safaris epitomize unparalleled flexibility, enabling strategic placement near the ever-changing concentrations of wildlife and allowing you to venture far from the typical routes for an authentic and exhilarating adventure.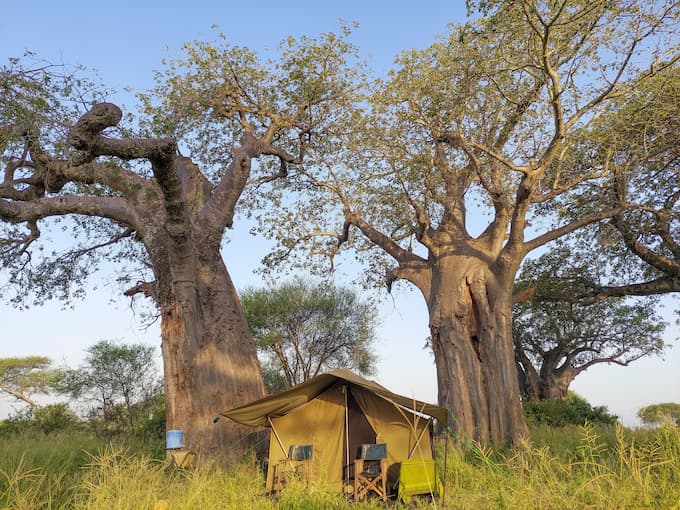 Safari Tailored to You
As a fully licensed tour operator with three decades of experience, Nature Discovery stands out prominently in the realm of safari outfitters. Our expertise encompasses organizing photographic wildlife safaris and treks in Tanzania, a testament to our esteemed position within the industry.
Every journey we curate is meticulously tailored to your specifications, ensuring a personalized experience that harmonizes with your interests and financial considerations. Your preferences and budget are integral components that guide our trip-planning process.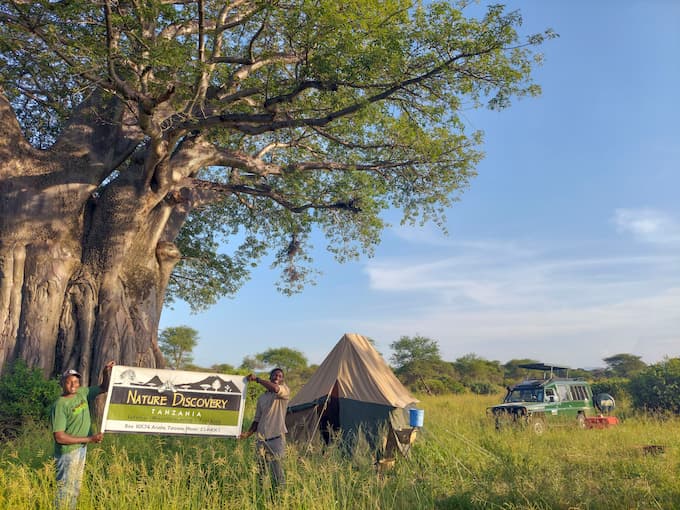 Book your Safari!
Your Kilimanjaro ascent is an accomplishment worth celebrating, but your Tanzanian journey doesn't need to end there. With a safari, you'll weave the threads of your experiences into a tapestry of unforgettable memories, capturing the dynamic essence of this captivating country.
Email us to discuss ideas and to get a quotation.