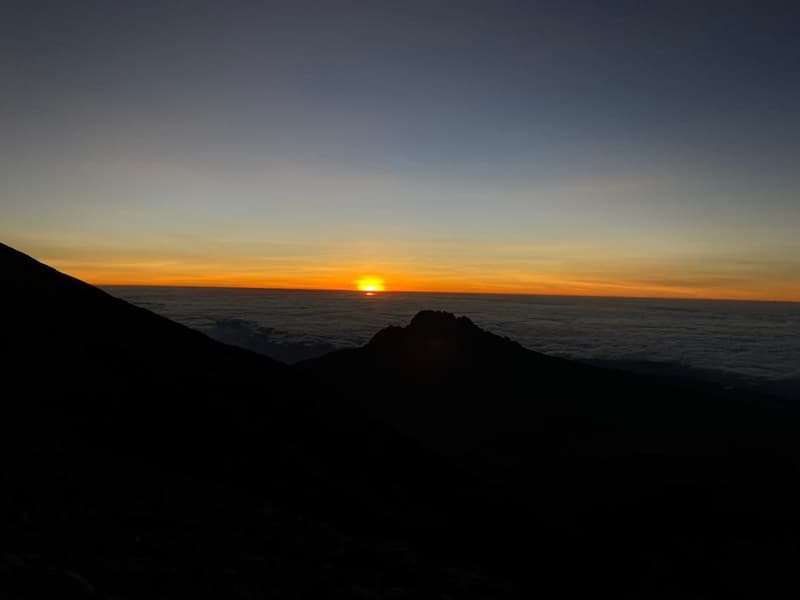 New Year's Eve is fast approaching and there is no better way to celebrate than on the summit of Kilimanjaro.
Nature Discovery offers two group departure trips that ring in the New Year on the summit:
Saturday 25th December – Sunday, January 2nd 2023
Monday 27th December – Sunday, January 2nd 2023
Spend New Year's eve at either Baranco or Kibo camps before a midnight wake up as you depart, slowly, to the summit of the Roof of Africa, where you will watch the dawn break on 2023.
While Group Departures mean that you may experience the trek with strangers, by the time you all reach the summit they will be your new best friends. A friendship borne out of a unique experience that will forever be etched on your memories.
Once you have taken in the beautiful views, it is only one more night descending from the summit before you are welcomed at the gate with a bottle of bubbly!  The perfect way to celebrate your achievement and the beginning of a new year.
Book Your Climb
Contact Nature Discovery now to find out more about treks and availability.