Tarangire National Park is only a one and a half-hour drive from Arusha so we did a weekend trip there with the family. The dry spell was broken a couple of weeks ago and overnight the park has gone bright green. Recent rains filled the Tarangire Sand River so it was brimming. Elephants are what the park is best known and we weren't disappointed. We saw hundreds on the two short game drives. Unfortunately I only had a point and shoot camera which really isn't ideal for wildlife shots. Still, here are some of the sightings we had, don't mind the blurry edges.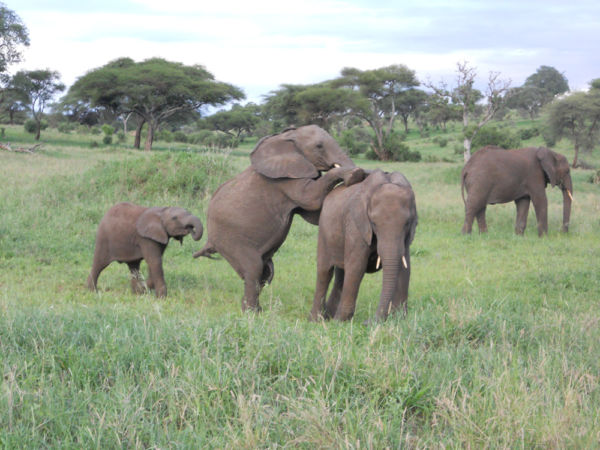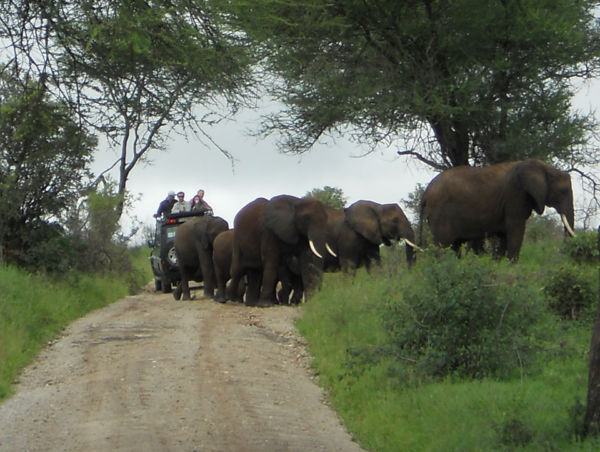 We watched these two male giraffe fighting for over half an hour and there was no sign of giving up when we moved on. They swing their heads at each others' bodies with loud smacking noises. It's not something I've ever seen before.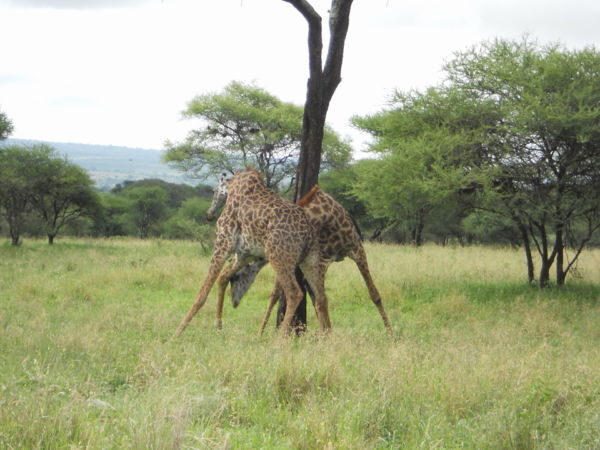 We also encountered some lions. Here's a sleepy lioness with a collar! She's part of a research project being carried out in Tarangire. The male struck a beautiful pose, but unfortunately, my point and shoot zoom lens wasn't quite up to the task. Anyway, it was pretty magnificent and you get the idea.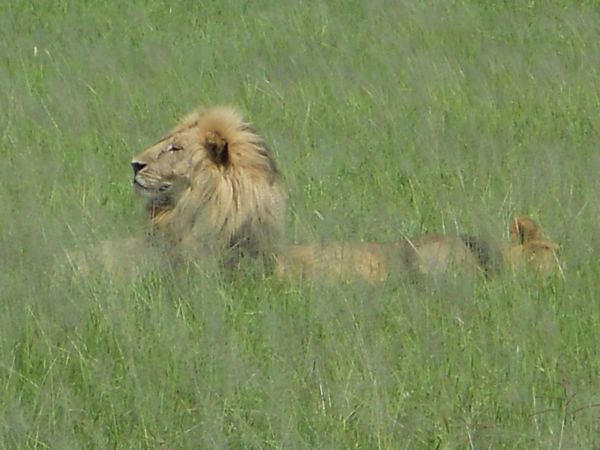 We stayed at Tarangire Safari Lodge, which has one of the best views anywhere in Tanzania, even on a rainy morning.