It's been a little time now since we were on holiday, but our memories are still good.
We had a 10 day/9 night safari based holiday in September 2017, the dry season, arriving in Kilimanjaro Airport, travelling to Arusha NP (1 day), Tarangire NP (2 days), Lake Manyara NP (1 day), Serengeti (3 days) and Ngorogoro Crater (1 day). On our last day we spent some time in Kia Lodge near KLM airport too. As a note to others, pre-arranging your Visa helps speed up passport control in the airport. Overall the holiday was excellent!
We saw 37 species of mammal (including the Big 5), 240+ species of bird and various assorted reptiles and plants. The scenery was epic.
The food was all generally very good and tasty. Both the meat eaters and the vegetarians enjoyed their meals. The bathroom stops were all satisfactory to excellent with respect to facilities.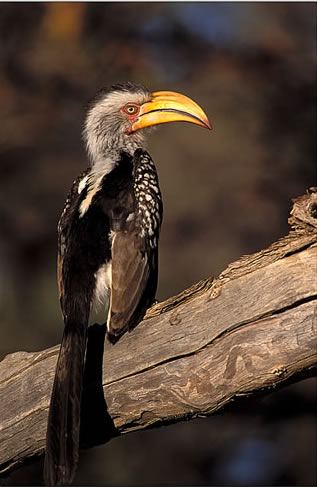 The picnics on safari were good and plentiful. Most of the waiters and receptionists were very friendly and spoke excellent English. I learnt some Swahili!
The place we liked best was Lake Burungi Tented Camp for general ambience and friendliness. Probably the Serengeti Katikati tented camp was our next favourite. Bougainvillea Safari Lodge had more of a sanitised feel to it but was more luxurious.
Our first day in Arusha NP was good. We enjoyed the walk up to the waterfall with the local armed Ranger (Joseph), and probably could have gone further time allowing. We enjoyed the canoeing on Momella lake, but hadn't appreciated we would be actually doing the canoeing, which was a little of a surprise, but it was enjoyable.
Japhet, our driver/guide, was superb. He knew we wanted to see as many birds as possible and he tried his best to accommodate the \'Ndege' spotting as well as finding lots of mammals. Rather than race to the next mammal sighting, taking time for us to see the birds greatly enhanced our enjoyment. Lake Manyara was an awesome experience, thousands of birds, and Tarangire was excellent, especially along the River.
The trip to the Serengeti was certainly more bumpy than expected despite the excellent Toyota Landcruiser, but it all added to the sense of adventure. Japheth took us on a trip to a quieter area of the Serengeti which was welcome.
Ngorogoro Crater was good, but unfortunately let down by poor traffic control, with a few rather unnecessary traffic jams – I don't think there would be anything Nature Discovery could do about this.
The dust devils were impressive, and we even had a little rain one day! The photo opportunities were amazing – I took over 7500 pictures!