We spend a lot of time helping agents choose the best route up Kilimanjaro for their clients. Thomas (General Manager of Nature Discovery) recently dispensed the following advice, which might also help others:
Who should choose to overnight in Crater Camp?
Of course, it's very high (19,000' / 5800m), so taking enough time is essential if you're going to camp here. The overnight at crater camp does make for a challenging sleep, especially for 8-day treks where you sleep there on the 6th night. I try to avoid selling 8-day treks with Crater Camp these days, and it's even more difficult on Western Breach Route ascents because this requires a 1am to 4am departure. That means spending even more time above 5,000 m (16,500'), increasing the chances of developing severe altitude illness. It would be better to do it on the 7th or 8th night of the trek, thus making a 9 or 10 day trek.
Alternately, if you are restricted to 8 days, camp in the crater on the 7th night and then descend the entire mountain in one day – but that is easier said than done (more on this below).
Who should ascend via the Kilimanjaro Western Breach?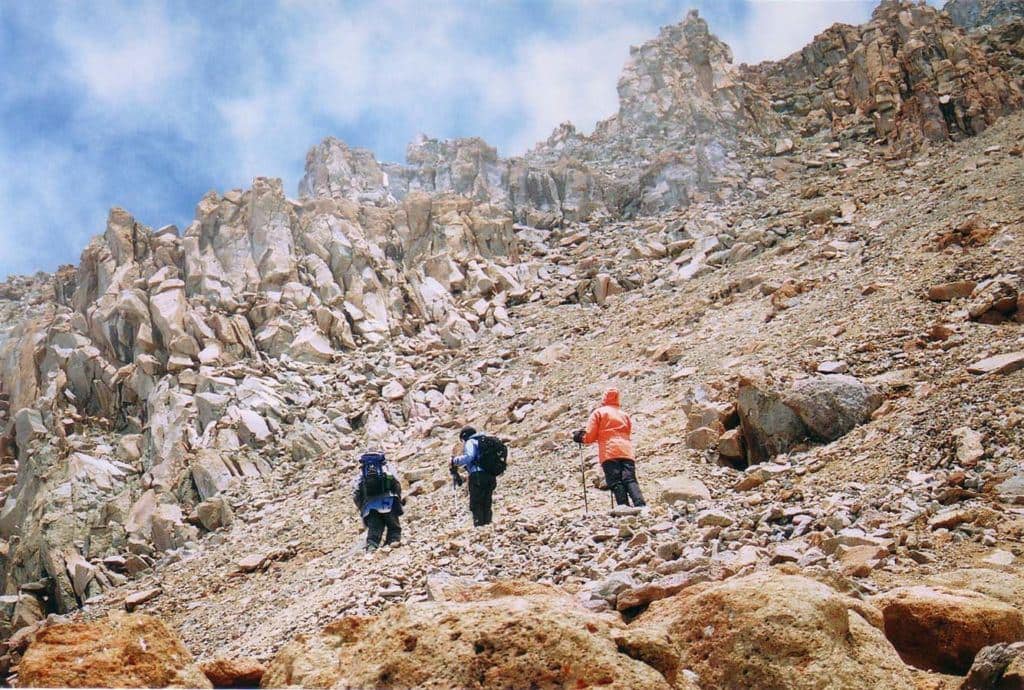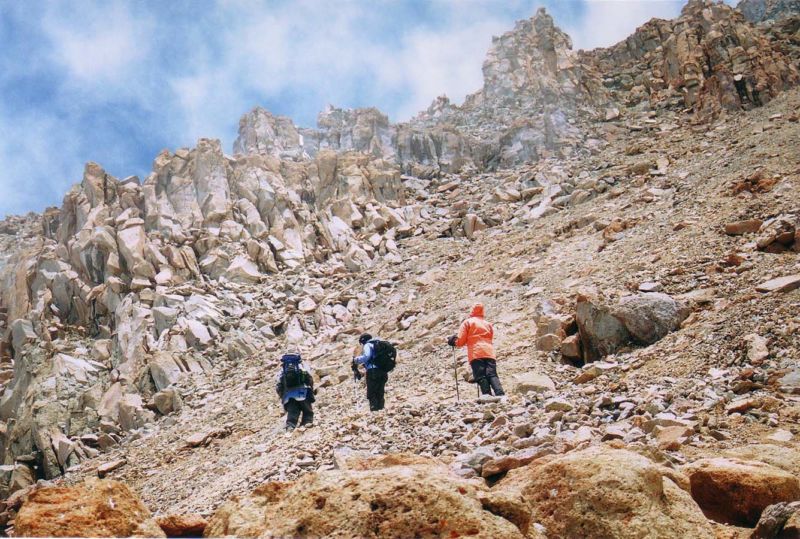 It's a 1,000 meter steep scramble from camp at 4,900 m (Arrow Glacier Camp) to the crater rim, is a true alpine-adventure style scrambling route (from 16,200' to 18,900'). The entire group must have comparable experience in doing this sort of thing. Everyone in the group must have prior experience scrambling on steep slopes where there is the danger of rockfall. The entire group must stay together to limit the small rockfall that normally happens when scrambling.
This is NOT a route for people who have no experience off-trail in steep terrain. This route is extremely limiting in terms of who you can sell to…perhaps less than 10% of all potential trekkers will be well suited to climb the Kilimanjaro Western Breach. You must qualify each and every person in detail on what climbs they've done, with what frequency, and whether it was recent or in the distant past. A WB trekker is someone who is a regular mountaineer; someone who lives that lifestyle. Unless you have a group of people who all know each other and regularly do these types of activities together, it's not a good idea to offer the WB on a group trek.
For information on other climbing routes, read this.
Who should consider descending the mountain in one day?
Descending the mountain in a day is something that fewer than 2% of our clients do. It's over 13,000 feet of gruelling descent. This is not for anyone who has any sort of knee, foot, hip or back problems. It's limited to those to have done similar things before.  Again, it's something you definitely do not want to offer on a group trek. You should only plan this for a private, homogeneously fit and experienced group.
Group Treks
If you want to climb Kilimanjaro and have the best eco-trekking experience, book a Group Trek with Nature Discovery today
Any questions? Please contact us: info@naturediscovery.com