Leaders in Ethical Porter Treatment Standards
A Kilimanjaro climb would not be possible without porters. They are the backbone of all Kilimanjaro expeditions, and historically they have long been exploited by the tourism industry in Tanzania!
In 2008, Nature Discovery was one of the first companies who partnered with the Kilimanjaro Porter's Assistance Project (KPAP), and we became the driving force in changing attitudes and practices for porters on Kilimanjaro. Together with KPAP, we have changed the expectations for porters on Kili, by practicing fair working conditions, honesty and transparency. Eight years later, we are the recognized leader in creating and affecting change in revolutionizing how Kilimanjaro porters are chosen, outfitted, treated, paid and tipped.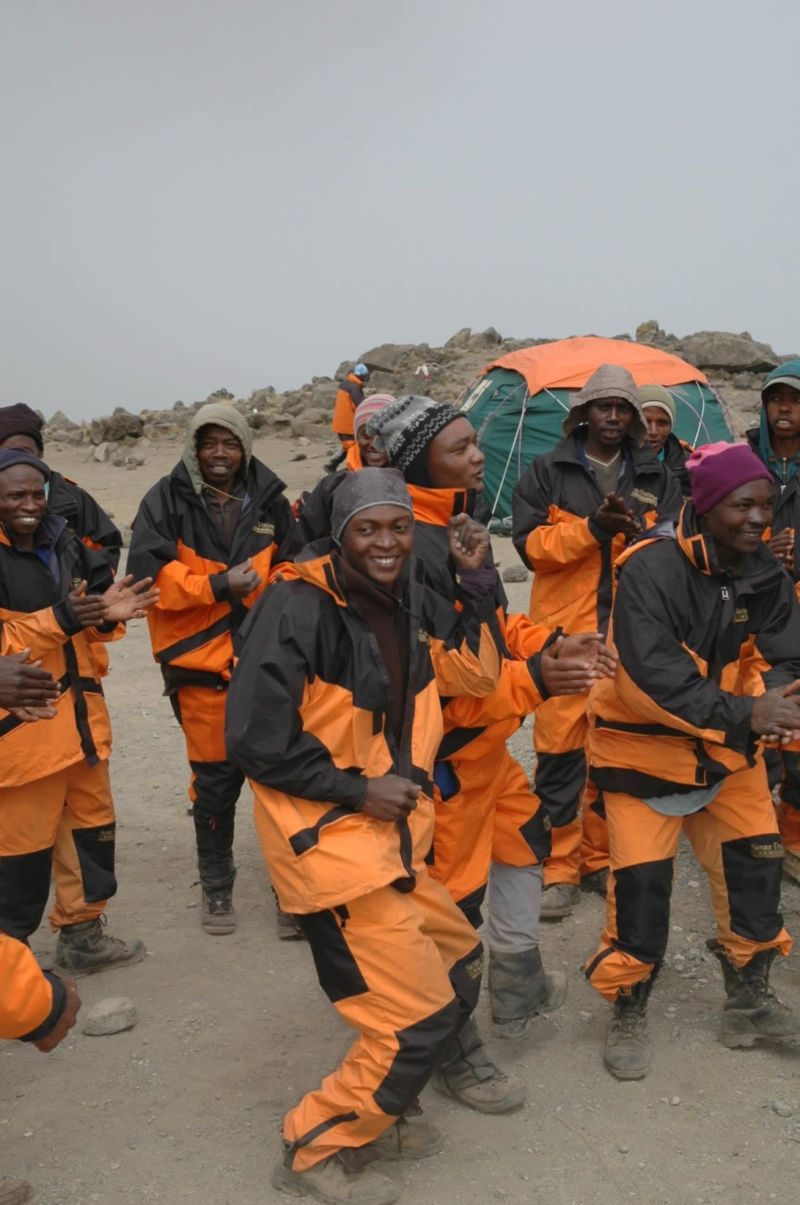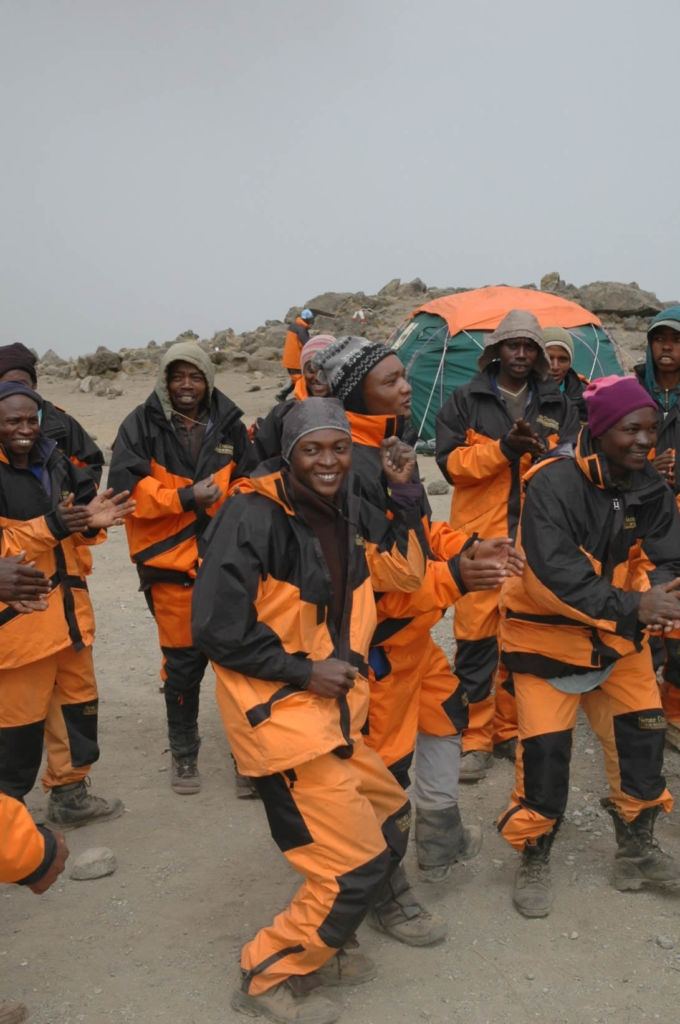 Our commitment to practicing fair treatment for porters is a top priority, and we are recognized by KPAP as the company who pioneered these changes.
Here are the notable porter treatment practices we commit to on each trek:
We ensure that no bribes are ever paid by porters to get work. We've registered all our porters, and we choose them by means of a database which tracks all their work and their performance, and which chooses them in a way that fairly distributes the work. This is unique to ND, and no other company comes close to using this system.
We pay amongst the highest overall porter wages and bonuses, and go to extreme measures to ensure they receive their full salary. Overall, our porters receive one of the the highest compensation packages.
We go to excessive lengths to strictly uphold weight limits for porter loads (20kg per porter). We carry scales on each trek to ensure that daily, loads are not exceeded, ever.
We have porter welfare officers at the start gates of every trek, to inspect porters and check their gear and ensure that our system of fair porter treatment is truly being practiced in a transparent manner.
On the mountain, we have independent 'monitoring porters', assigned and supervised by KPAP, to give us constant feedback on our fair practice systems.
We are the original (and still one of the few) companies who provide matching professional waterproof and windproof raingear to ALL our porters on every trek.
We provide tents with floors and closed-cell sleeping pads for porters who do not have their own. Our porter tents are meticulously designed and fabricated to the highest standards to keep them warm and dry.
We give our porters medical treatment in the event of injury, to the same standard of care as we provide paying trekkers.
We pay porters bonuses for removing waste left on the mountain by other companies.
Hearty meals are provided for our porters. Our porters receive three meals a day. Other companies sometimes only provide their porters with one meal a day.
Private vehicle transport is provided for all porters along with return transport home at the end of each trek. Most companies only hire porters who are 'available' at the gate.
We provide wilderness first-aid, language and environmental responsibility training for our porters. We've translated Leave No Trace principles into Swahili and have done training with over 600 porters on these important aspects of LNT's outdoor ethics.
We are committed to these fair practices, and have an experienced, professional, and passionate team of managers, guides and porter welfare officers to ensure that we are 'on it'. We are widely recognized for these efforts by everyone, including the most important segment of the population – the porters! Because of our commitment to fair practices, we've attracted the most reliable, friendly, honest and most dependable porters available.
Mountaineering, Trekking, Camping and Lodge Safaris
in Tanzania's Wild Places since 1991